My Eggo is Preggo
I'm not kidding.
The main reason why I haven't been blogging over here that consistently, is because I've been blogging
HERE
almost every day.
And in that vein, I am now officially declaring to the world (
since we've already informed both sides of our families coz it would have been kinda ridiculous to blog about it before my parents or david's dad even knew
) that David and I are expecting.
Who would have known the level of worry one succumbs to when one gets knocked up.. for the first time...
This week, Jnr will be the size of a blueberry
coz he/she turned 7 weeks yesterday.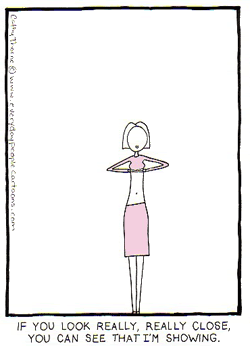 Last week, Jnr was the size of a lady bug, and a before that a grain of rice etc etc.
I KNOW!!!
And yes, I am categorized under
ELDERLY PRIMIGRAVIDA
!
which means this announcement is made cautiously, coz we're not out of the woods yet at this point. But this is such a big part of me right now, and a huge "adventure in the US of A", so please pray for me and david and this little blueberry of ours and we will keep you informed.
And no belly shot requests, people. *grin*