Just 4 more weeks to go
before Stephanie will be 40 weeks into her pregnancy. It seems not too long ago that we were all rejoicing with her when she announced that she was pregnant. She is just going to make the most sweetest, kindest, lovingest, most amazing mom ever.
She had a baby shower on Sunday, at the home of one of the ladies from church, and was absolutely glowing and looked fantastic. Me? I'm feeling all bloaty and bleh. All in all it was interesting, and here are some pictures from the "do".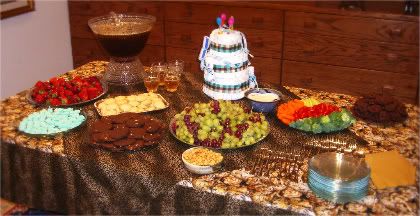 Holly and Stephanie with "Da Loot"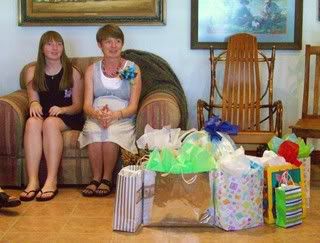 Awwwwwww look at them footie thingies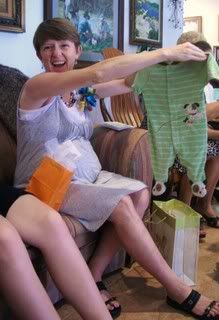 Someone even made a diaper cake..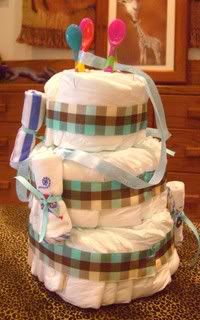 There was a lady there who was helping to host the shower and asked me if I was an international student at one of the local universities.. I very coyly answered, "Well, actually, I'm Stephanie's aunt". hehehehehe...

Several of the women from church that I knew came up to me and whispered excitedly, "You know, I heard a rumor..." and I would shyly confirm that I was pregnant. But seriously, it was Stephanie's day and she was just beautiful. What a lucky baby Max Micah will be.