Go Moguls!
We took a short road trip over to Munday yesterday, to help support the Munday Moguls football team, and our nephew, Tyler, to be more specific. This was probably my first actual Texas "
Friday Night Football
" experience, and it was pretty cool. The Moguls won against their rivals by wide margin. W00t! The Moguls were State Champion in their division last year, and so we're hoping for a repeat success this year!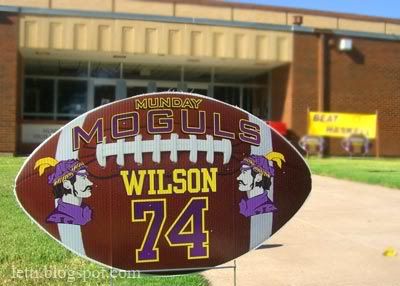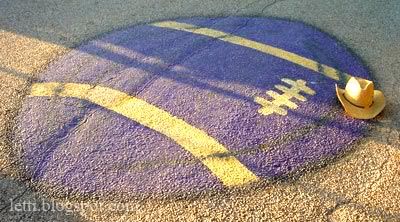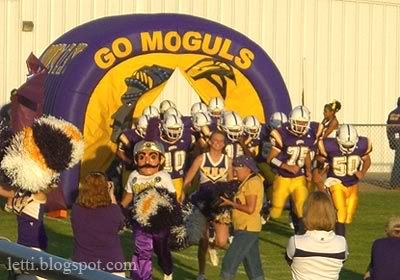 The young man we were all rooting for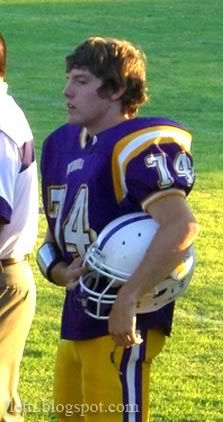 His sister, Holly, was in the Band and this year, she's in the volleyball team so we may just make another trip up there to watch HER at one of her volleyball matches. ( Any excuse for a road trip, no matter how short )