I may not have the best of appetites right now
but I still want Asian food :)
One way is to go get Chinese Food at some buffet place, but you know my grouse about them. Another alternative is to go to the Noodle House where I get my weekly dose of South East Asian food, but that's downtown and a little on the pricey side. So what else can a girl do except make her own.
It's funny though. Right now there are a bunch of smells that makes my stomach turn - like rotisserie chicken, fried chicken, deli food, subway sandwiches etc, but the smell of CURRY starts me salivating. Strange but true.
So here's what I made David and myself for dinner last night...
Fried Vermicelli with Napa Cabbage and Chicken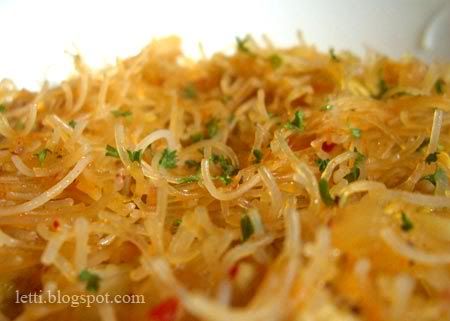 Stewed Chicken in Five Spice Powder and Soy Sauce

with Shitake Mushroom and "Black Fungus"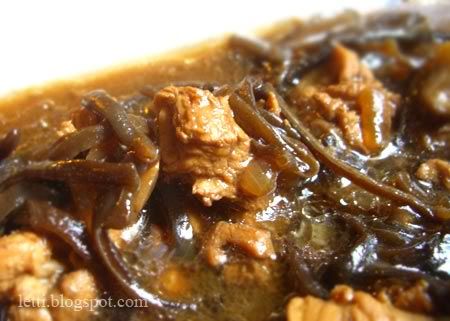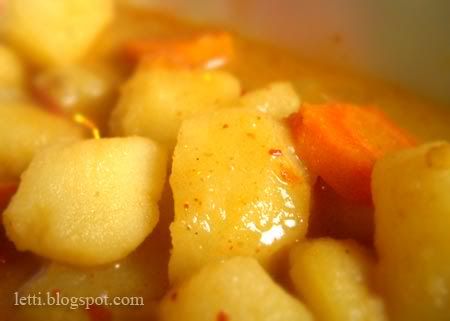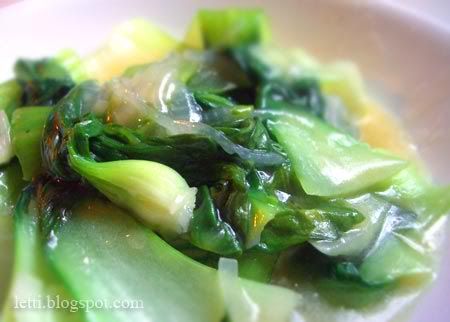 Best part is, there was still leftovers for today.. YAY!!!