I am 11 weeks today
and either I have the Death Bloat from a seriously progesterone-slowed-down digestive system, or I've started to "pop" OR I have suddenly gained a significant gut on top of the blubberous belly I already have.
When I am at home ( which is most of the time ), I usually go around in my dingy drawstring house shorts or drawstring PJs, but I can't do that when I'm about to go out somewhere.
So.. today, I finally "christianed" my first pair of maternity shorts, which was supremely comfy ( read: Death Bloat ) and I even got my first maternity top ( LOL it's Betty Boop and says "HOT MAMA" ) at Walmart.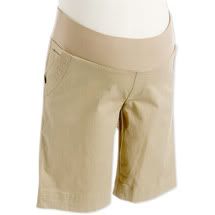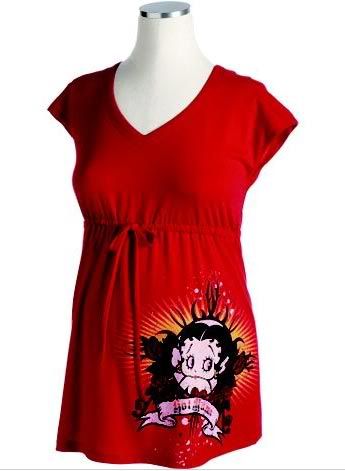 Hoy.