It wasn't a trip David and I had thought we would have to make..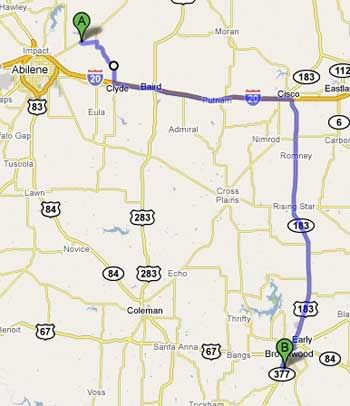 It had to do with our immigration stuff, and even though we had already had our
adjustment of status interview
, and were waiting patiently for my green card to come in the mail, what we got instead was a stack of papers telling us that I needed to repeat my medical checkup. And I needed to send it in by January 12th or my case would be dismissed, and I would have to go through the whole process of applying all over again...
I KNOW!
Couldn't they have told us this at the interview? Their reasons for needing a repeat medical exam? Apparently the doctor who did my medical checkup in Abilene, who was AUTHORIZED as a Civil Surgeon at the time of my physical, is no longer doing that. Like, SO??????? He was authorized WHEN HE DID IT! *rolls eyes*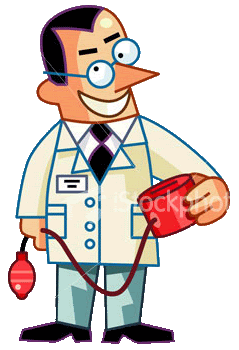 So now there were no more Civil Surgeons available in Abilene, and we had to travel 2 hours to
Brownwood Regional Medical Center
, the closest place with an authorized civil surgeon, to have it done. I had already had all my vaccinations with the previous medical exam, and so I didn't have to get any more shots, and also, we used the lab results for HIV and RPR ( Syphillis ) from my recent OBGYN visits, so I didn't have to have blood drawn.
BUT I did have to
have a chest X Ray done
. I had had a positive
tuberculin test
the last time we had the checkup done...and speculate that it may be because of my BCG vaccination as a child that gave it a false positive because the chest x ray that was done right after that was clear. However, once you've had a positive tuberculin test, they want you to have another chest xray if a year has passed, or something to that effect. After discussing it with my doctors, we decided to go ahead and have the chest X Ray done with a lead shield protecting Junior. We didn't want to give the immigration department any reason to delay or ( heaven forbid ) dismiss my application after all this time and effort.
So that was yesterday, and we're waiting on the clinic to mail us the completed forms, so we can mail if off to immigration as soon as we can, and get this over with.
Bleh.
We ARE thankful though, even if at first we were totally stressed out, in disbelief and completely disappointed, that it was not more complicated than it was. Thank you LORD!