26 Weeks and 3 Days
Has it really been that long since we ( I say we, cos it really IS a joint venture, after all *grin* ) got pregnant? A blogger friend pointed out to me that there were less than 100 days to go. Yoiks. It has been quite the adventure, the latest being David finally
felt the baby kick
, I had to go do a routine
gestational diabetes screening
test, and having
b*tt pain.
:) Well, it can all be read over at the
preggo blog
.
What was really sweet though, was that Judith, David's eldest sister brought a quilt-in-progress meant for Junior, to the family Christmas gathering, and asked if everyone would like to put a stitch or two in, to participate. Awwww..
Here's part of the family doing some stitcheroos.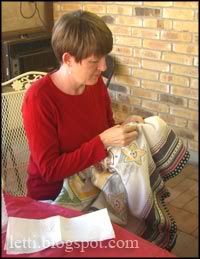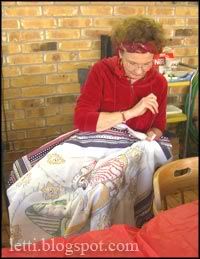 Stephanie and Cindy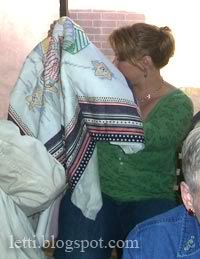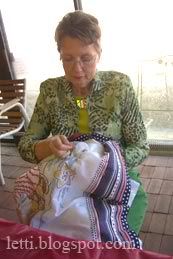 Amy ( welcome to the family! ) and Judith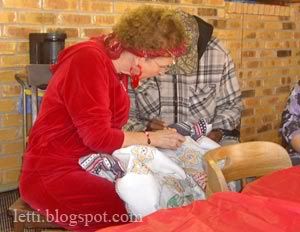 Cindy and Johnny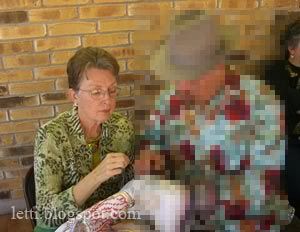 Judith and David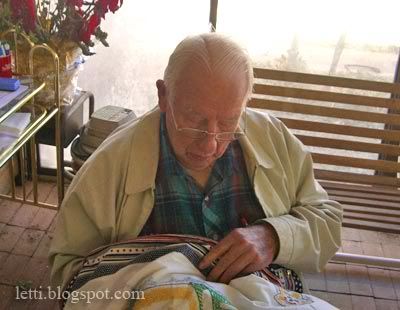 Walter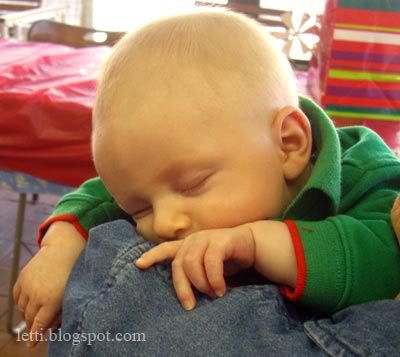 Baby Max
would have chipped in too, except that he was totally exhausted from the whole Christmas extravaganza :)