Any day now...
In 3 days, Junior will officially be
term
, after which, he is more than welcome to make an appearance between then and 40 weeks. Meanwhile, as Junior won't have his own room as yet (
we're still working on it and we are terribly middle class , and live in a double wide
after all
! ... so, nothing fancy
.), he'll be bunking in with mummy and daddy in THEIR room, at the foot of their bed, complete with his little end of the room that will hold all of his stuff.
We finally assembled the Graco Pack N Play and it just makes it seem so much more real to see it sitting there.
Next, David is going to sand down and repaint this little shelf we had gotten at an estate sale last year for Junior's stuff, along with some plastic 3 tier drawers.. (
He has a full sized dresser in the room that will be his, when we finally get to it, so this is all pretty much temporary
)
No crib , just a pack n play :)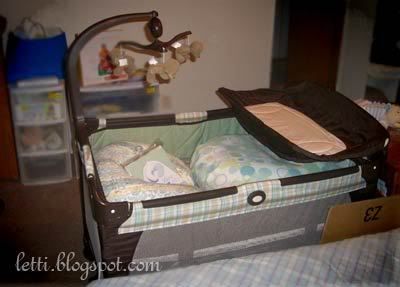 Thank you
Tara
, for the lovely mobile!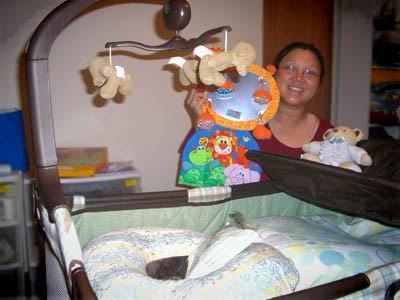 A pixelated daddy with baby's cowboy boots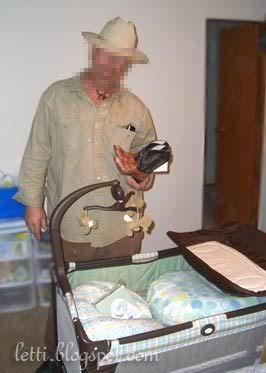 My sister and I had a similar humpty when we were growing up!
The pack n play comes with a changing table, so that's neat.