Can you believe I am going to be 36 weeks in a couple of days?
I think both David and I are ready for Junior to be here, and can't wait to see him face to face and hold him, BUT we also want him to be fully ready before he makes his appearance.
Anyhow, earlier this week, Junior's Wilson cousins hosted a baby shower for him at Stephanie's home, and it was just wonderful. They had made an announcement in the
church bulletin
and sent out invitations, but I was still in awe and overwhelmed by the amount of people that made it to the shower. I was seriously touched.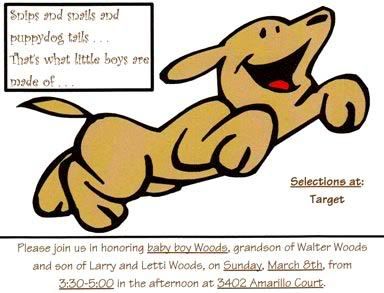 Laura, a close friend of the Wilson girls, made this absolutely DARLING cake for the shower, complete with a little doggie that looks like
Henry
!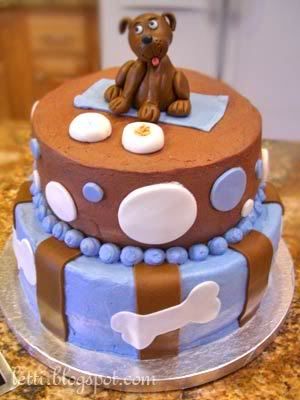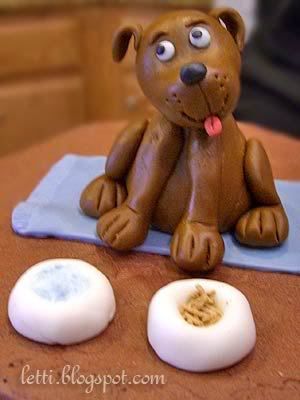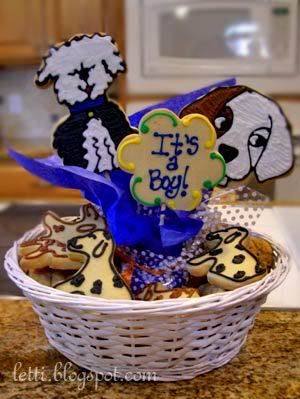 David got a vase and flowers and made this amazing arrangement himself, making the women totally melt, going "oooh" and "awwwwww"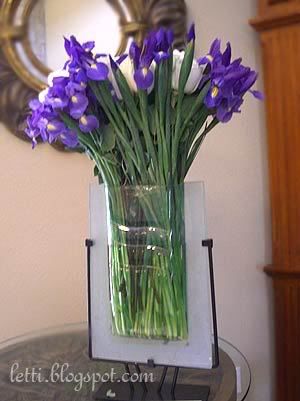 Sabrina making a delightful "baby bath" punch concoction with blue fruit juice, 7 up and ice cream!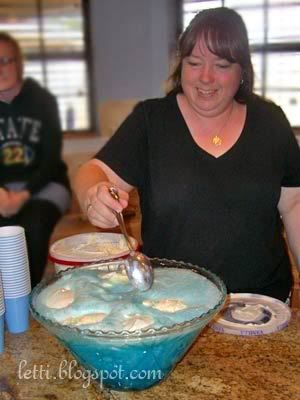 Elizabeth putting on the finishing touches :)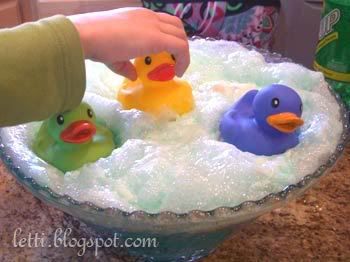 Aw, gifts for Junior ( man, he's being spoilt already!)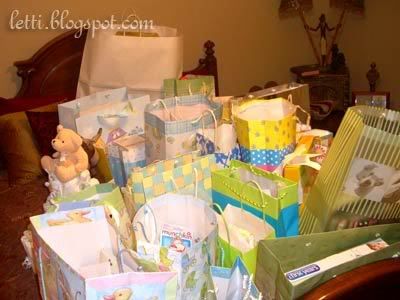 A lovely diaper cake from Hilda, and we can all see where a bunch of that pregnancy weight has gone..
makes me look like I have the michelin man's face!