But hey, I got a byline out of it. LOL
Our area has been having a bad drought with unseasonably high temperatures, causing a host of grass fires that have sprung up all around us.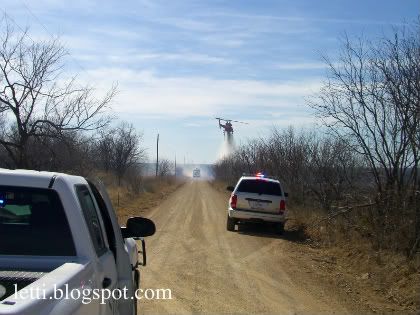 The latest fire in our area yesterday was behind our home, separated from us only by a field, which thankfully, had been ploughed and acted as a barrier to the fire from spreading our way and into our backyard.

David and I went to have a look, and we took the picture that is on the bigcountryhomepage.com website (

oo we're I-reporters!

), and which later appeared on 2 news stations! Thank God the fire was contained and no one was hurt. But that was TOO CLOSE of a call
.
News Clip below taken from the bigcountryhomepage.com website, with the photograph taken by us, although they didn't say so on the website.. bleh.. David called them up and said "er, what the hey".. :)
Reported by: Laura Kellerman
Tuesday, Mar 3, 2009 @03:23pm CST
Firefighters from Hamby and Clyde are fighting a fire off County Road 100 in Callahan County.
The Texas Forest Service assisted with three dozers, a helicopter and other air support.
At last report, the fire was 75 percent contained with 30 acres burned.
No homes were lost but several structures were threatened at one point.
Here's a
link
to this morning's webcast that has a little clip that used our photo ( about a minute into the webcast )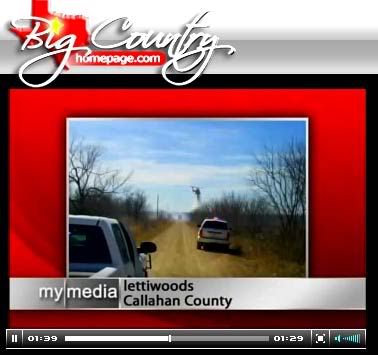 http://bigcountryhomepage.com/media_player.php?media_id=177501#