We had the family out again this year
for July 4th. It was the babies' ( Max, Jaxon and Azmari ) first 4th! After about half an hour, Jaxon had to be carted off back into the room for a nap while the rest of the family enjoyed visiting and good food.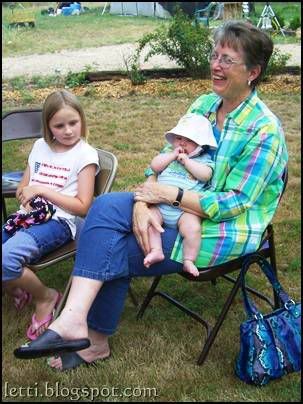 I made BBQ chicken and ribs, David got some potato salad from Sam's and we cut up some Cantaloupe and Honey Dew. Everyone else was assigned something to bring and it ended up being quite the yummy feast.
David made sure that the kids had something to keep them happy and occupied. I'm sure all of us adults were quite envious :)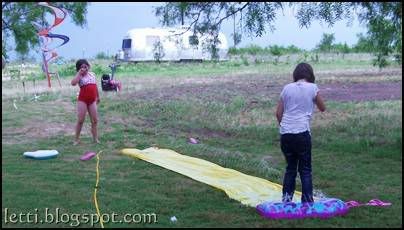 Everyone had to leave early this time because of really dark clouds on the horizon that were moving our way, and the wind really picking up. We were disappointed that they could not stay to watch the city's fireworks from our vantage point, but later found out that the fireworks were cancelled because of the weather.