or did I really get a flu shot
?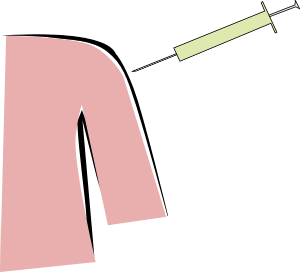 Today, the FIL, hubs and myself got our flu shots at Walgreens. The local Health Dept. had run out of vaccines, and so we had to find an alternative. There was a bit of a wait, but the pharmacist was very sweet and informative, and as he prepared to give me a shot, I cringed a little and prepared myself for the prick and subsequent sting. There was NONE! Each one of us felt nothing at all.
Seriously.
I had to peek under my bandaid to see the drop of blood there to be convinced that I had actually received a shot.
Cool.
p/s: I had him give me the shot on my "non baby bearing arm". LOL