Saturday Excursion with Grandad
What does one have to do with the other? Well, we sneaked in a mini excursion with Grandad - around the block, over to church for the 4th of July neighborhood parade. I know, we got off easy this week :)
Grandad had quite the vista view, but Jaxon was raring to go go go, threatening to turn over his stroller in his attempts to escape the dreaded contraption.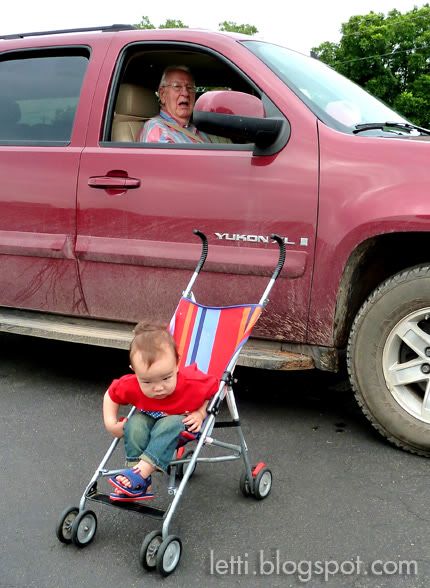 So, instead of seated comfortably in a camping chair that was all laid out, and enjoying the parade,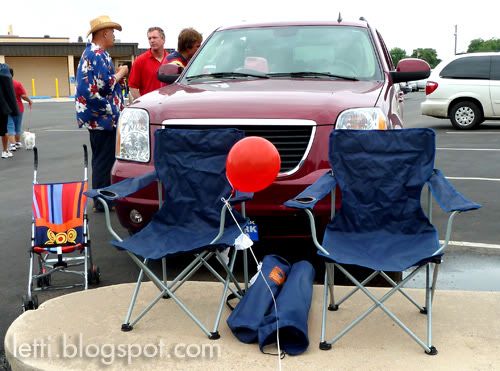 I was wrangling a very determined little explorer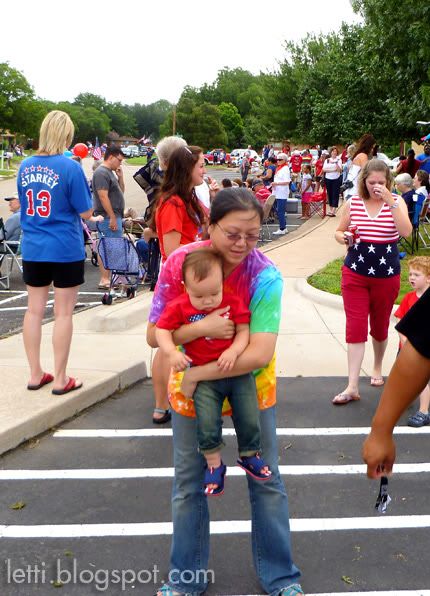 who climbed over hills and vales, traversing vast parking lots and corridors, AWAY from where the "action" was.
( Jaxon : "What do you mean? I AM the action" ) - quote courtesy of cousin Shana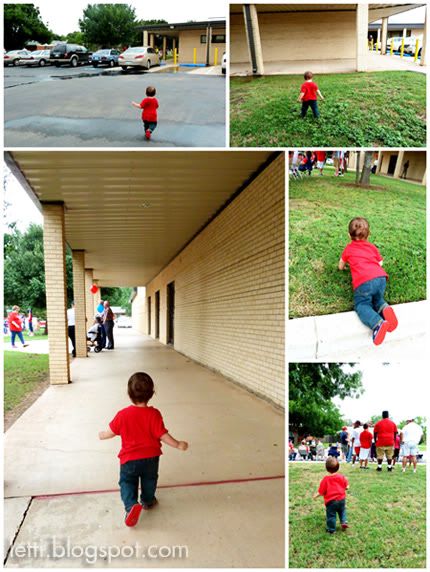 And of course, little boys love picking up random pieces of stuff and lugging their treasures around with them.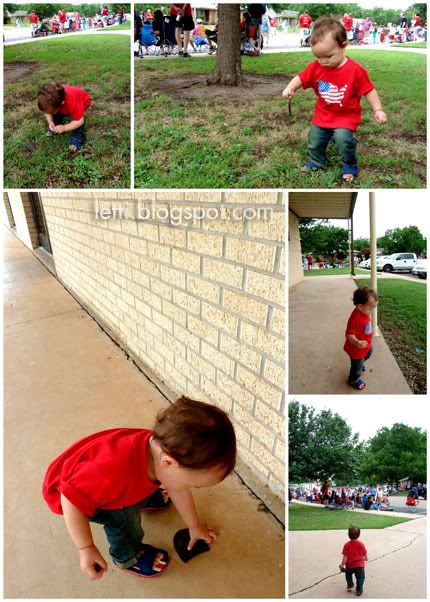 And what's more fun than braving puddles of water?!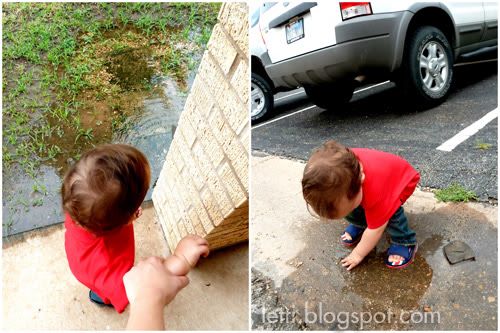 Oh, and while we're at it, let's trespass onto some unknowing stranger's front yard and play with their mulch!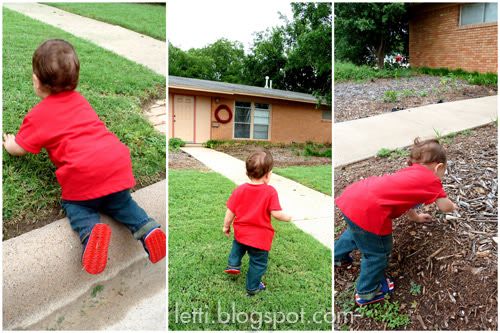 To be fair, I did catch glimpses of the parade, and there were always pictures from the Dad Cam, as well as in the paper :)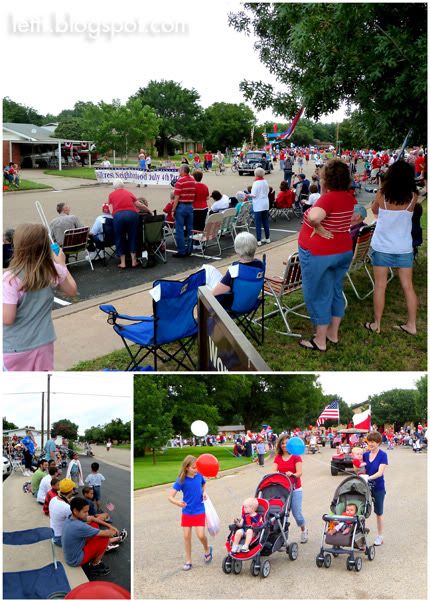 Happy 4th of July, y'all.
2 Corinthians 3:17
Now the Lord is the Spirit; and where the Spirit of the Lord is, there is liberty.