Max celebrated his 3rd birthday last weekend
He had a pirate theme going on this time around,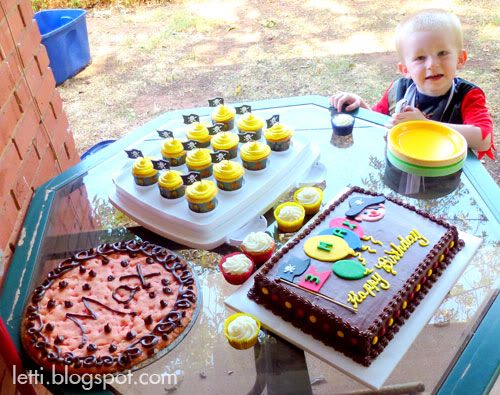 and even looked the part!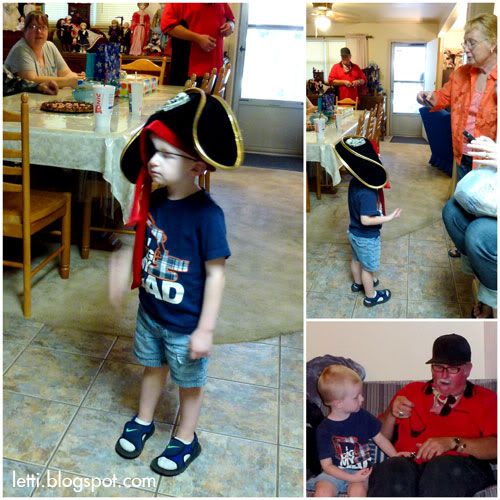 The party was held at Mamo's house so that the kids could run and play in the yard.
But of course, for our little boy, the playing started IN the house. He KNEW where the toys were, and made a beeline for them :)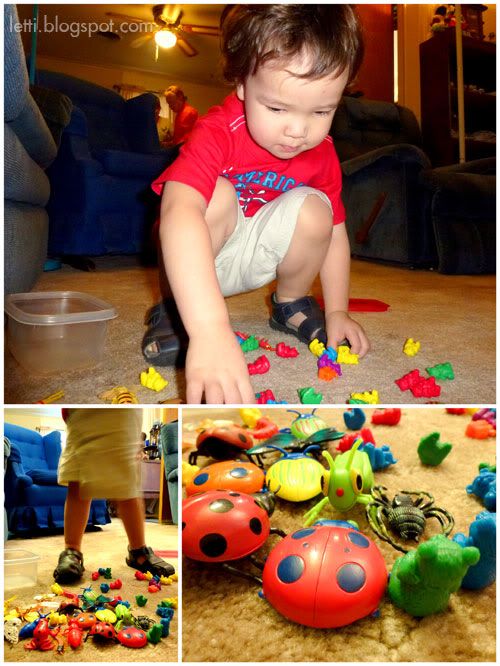 However, it didn't take much coaxing for him to go outside to play play play! He decided that he was going to practise kicking a ball around the yard, and even offering the ball to a little doggie that was there that day, before deciding to dive into his OTHER favorite thing there, the sandbox!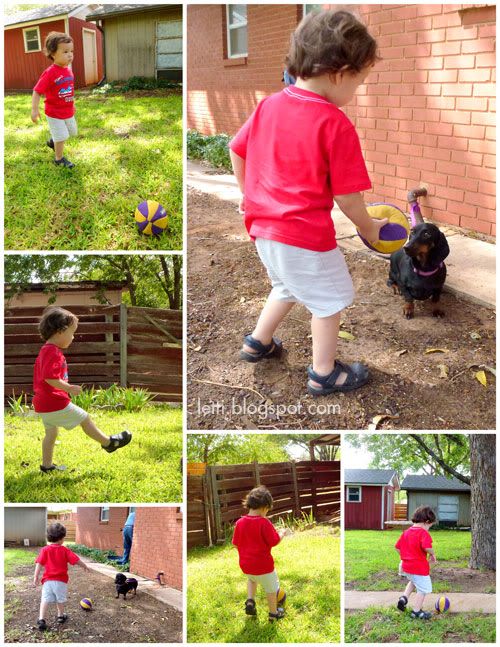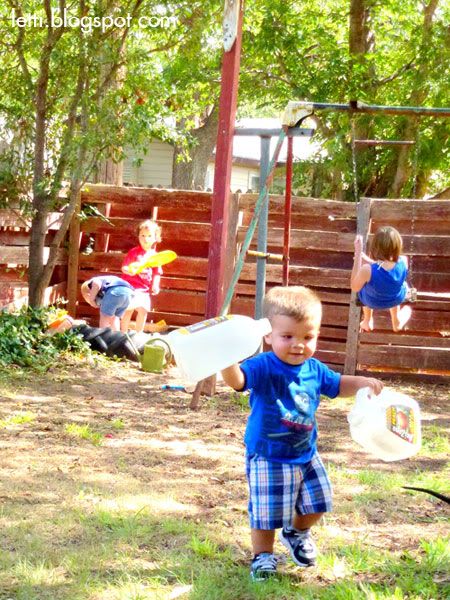 AND, when you get these 2 cousins together, there is sure to be a lot of running and chasing and shrieking involved :)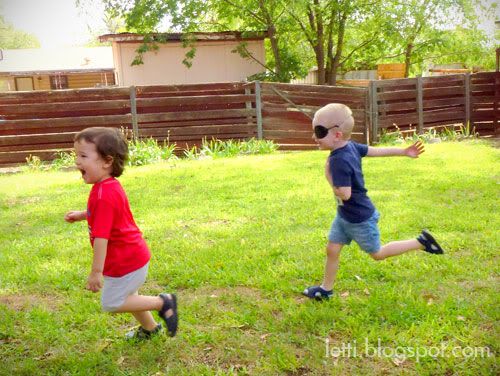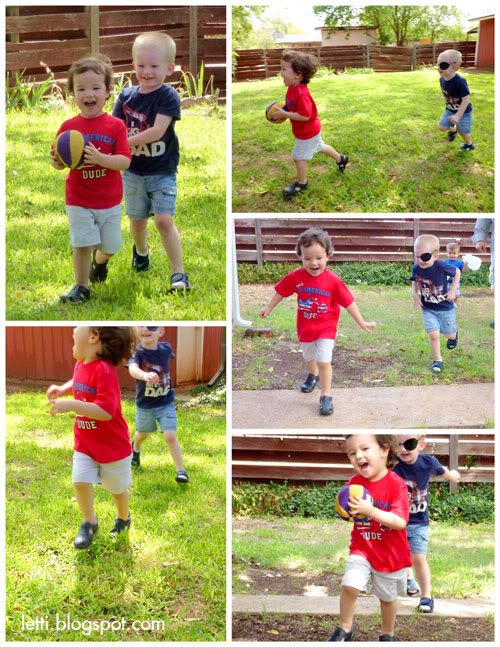 Some of us preferred a slower pace :)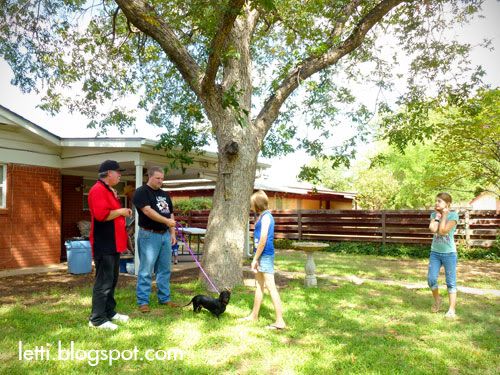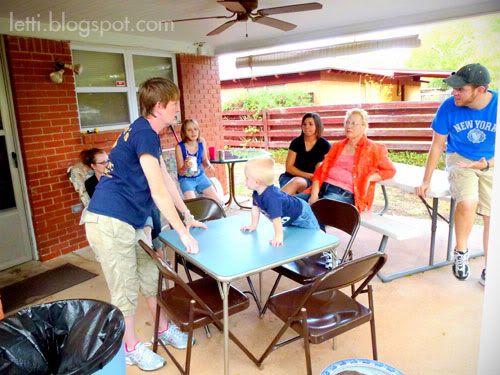 Here's the little boy sharing a "deconstructed" sandwich with me after I made him wash his hands after coming in from outside.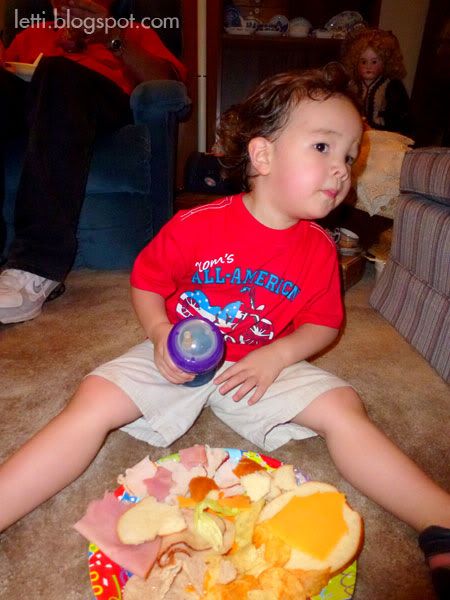 And to top off a fun fun birthday, there was CAKE and CUPCAKES!!!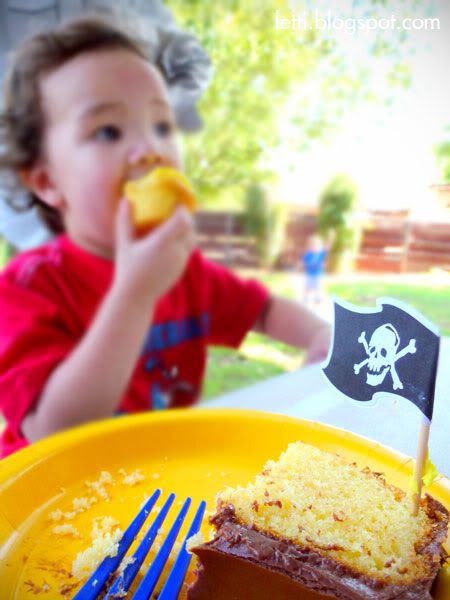 I can't believe that in 6 months, OUR little boy will be 3 too!