H.E.B has had an annual Christmas feast here in town since 2005. I couldn't believe it either, but yes, we were at
the first one
.
This year, we had Anastasia and Cindy with us as well...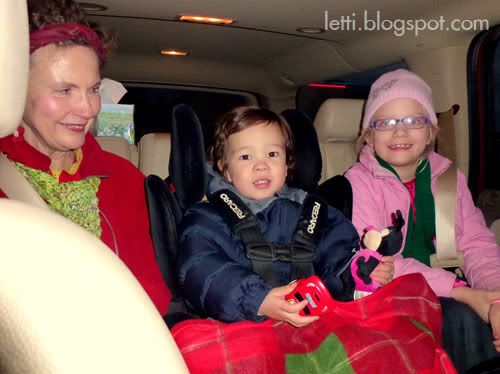 The Foxes, whom we eat with, at Rosa's for Taco Tuesdays, were already there when we arrived.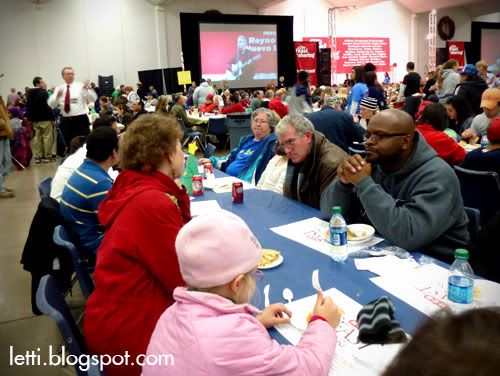 The little boy surprised us all by sitting down like a big boy to have his dinner. It helped that Anastasia was there to be his little companion as well.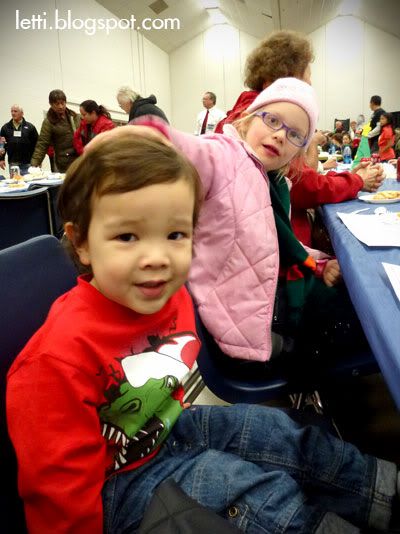 After dinner, we went back to the big multipurpose room where there were activities for kids, and the little boy's eyes turned huge whenever he caught sight of another one of them inflatable santas or snowmen.. or polar bears!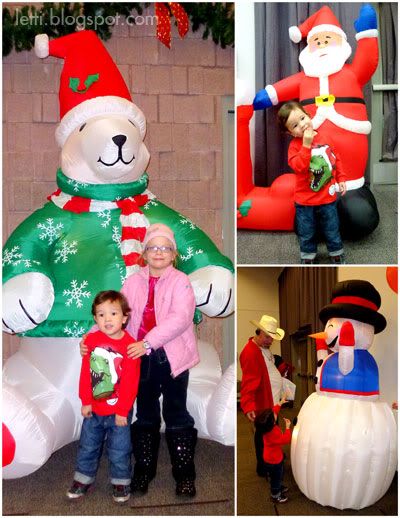 This photo was not staged, but when I noticed how it came out, I just HAD to smile.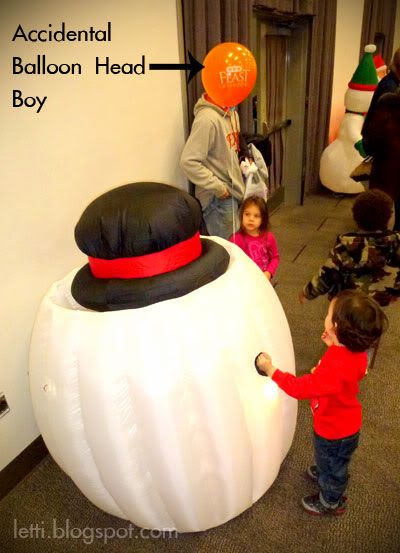 Merry Christmas, Y'all.