Two Saturdays ago, we had breakfast with a jolly white bearded man in a red suit at church :)
The Multi Purpose Room was decked out in Christmas Trees and lots of red, green and white decorative pieces..
We met up with Cindy there and made a few new friends!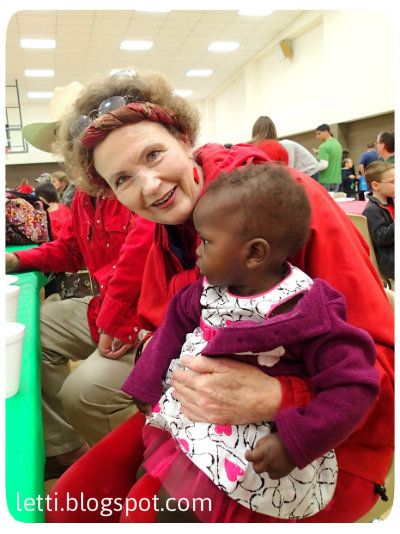 The little boy was hungry, so he quickly wolfed down his pancakes, sausage patties and orange juice.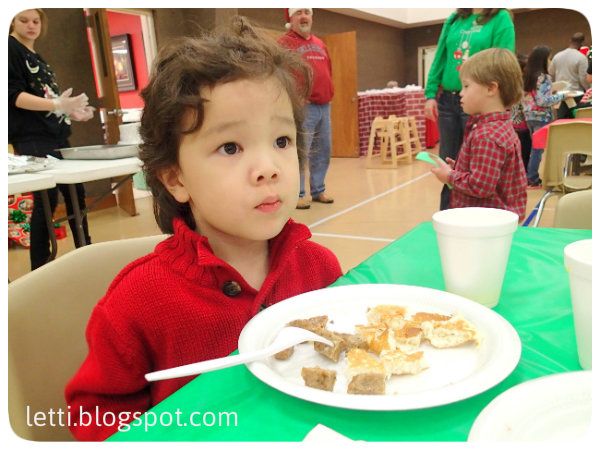 After breakfast, one of the older boys "recruited" him over to the Story Time area for a story. At first, it was just the little boy there, and he was totally engrossed in the story, and then a few more kids trickled in. The little boy wasn't shy to be up front close to the teacher and participating :) He loves stories so much, so he was having a grand time.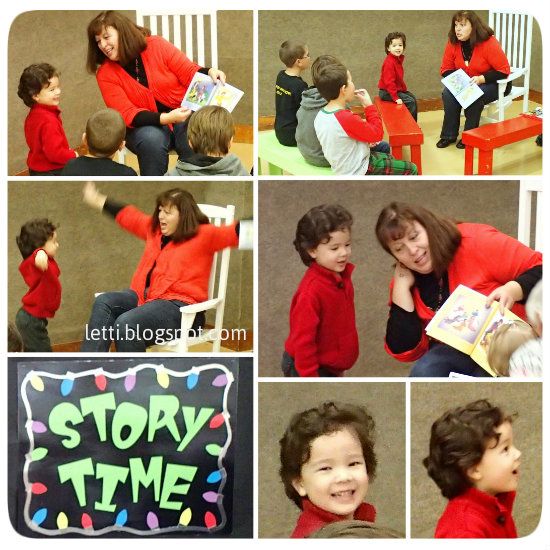 Afterwards, we went around the craft tables, starting with the temporary tattoos. He chose a Gingerbread Man.
We made a little sack for his goodies, and he carefully wrote his name on the front of the sack. Then we made some ornaments and a decorated a gingerbread cookie, which didn't get to see the light of day very long :)
Then I stood in the "come see santa" line, and it was interesting to stand back and just watch the crowd for a little bit.
When it was the little boy's time, he was not fearful like last year, but climbed onto Santa's lap when it was his turn :) When Santa asked him what he wanted for Christmas, he answered, "A Present!"
How undemanding of you, little boy. Heh....
Stay tuned for our next holiday adventure... the HEB Feast of Giving! :)