Last Tuesday, we bundled up and drove downtown for the
Annual Christmas Parade
,
City Sidewalks
.
We parked at our customary parking space, and while Daddy was making sure we had all our "gear" in place, the little boy decided to attempt to flatten the pebble hill/mound that has been there for what seems like a few years now!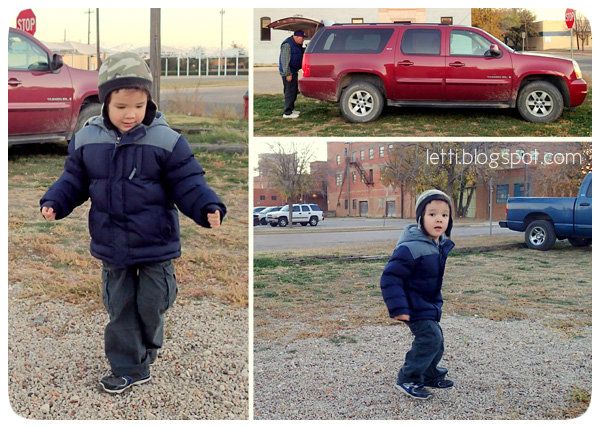 We decided not to go to Taco Tuesday ( GASP! ) but instead join in some of the pre-parade activities that had been organized in conjunction with the occasion.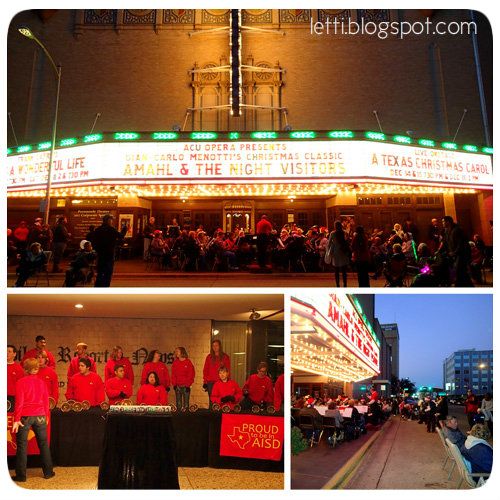 When it finally got dark and time for the Parade to start, we wandered over close to the Civic Center ( where the lighting of the tree was to be held after the parade ), and bumped into Brandi & Riley and their 2 boys. The little boy was glad to be able to run around ( literally ) with Cason for a few minutes after all that walking, with mummy clutching his hand. :)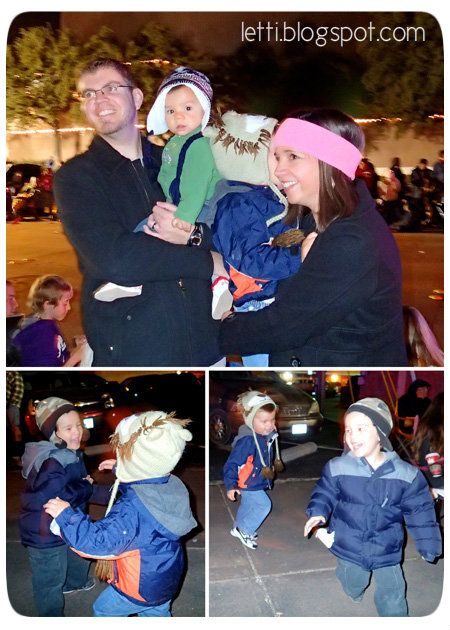 We decided to watch the parade with them, and settled the little boy down where he began to munch on the free popcorn and treat mummy's lap as his personal
lounger
.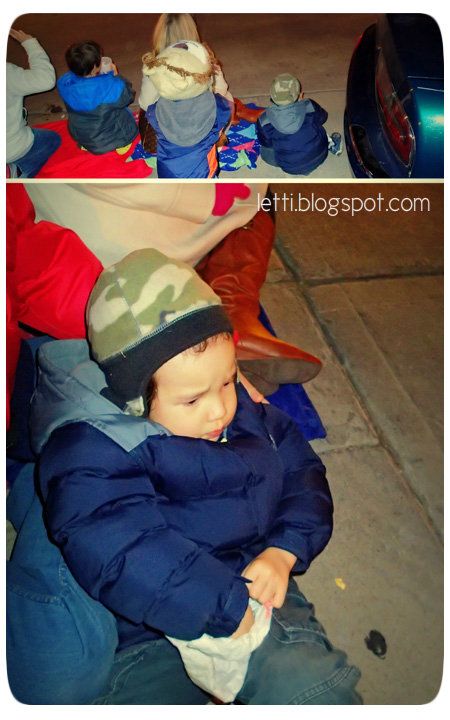 He enjoyed watching the different floats until it was time for the first band to come by, to which he complained that it was too loud. This wasn't helped very much by the drivers of the trucks that hauled the floats, who felt it fit to honk their horns every few feet.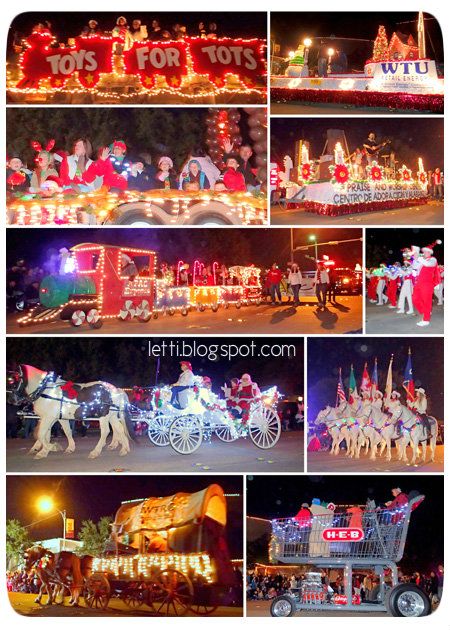 He was certainly glad when we said it was time to go indoors into the Civic Center for the rest of the festivities.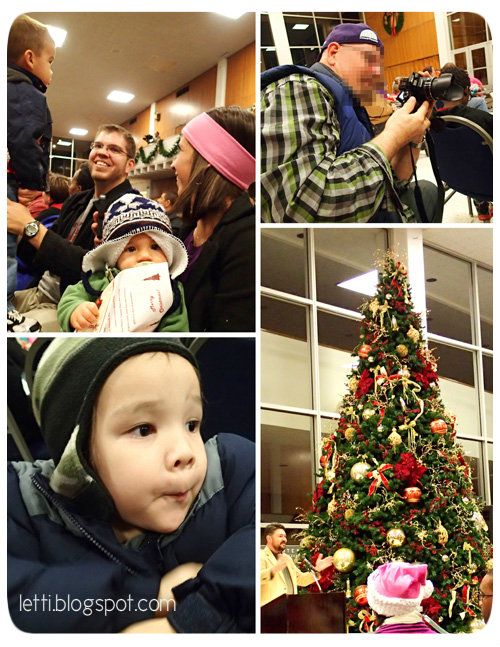 There were the "
glee
"-like performances interspersed with orchestral renditions of christmas music...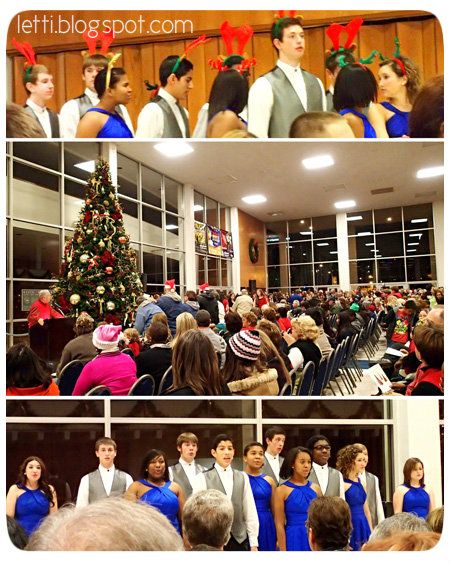 And the finale of the night, the lighting of the community christmas tree. :)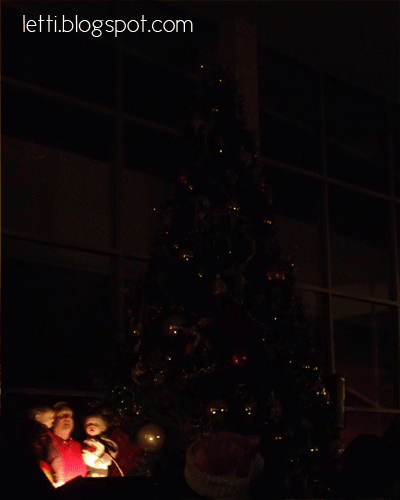 Afterwards, we adjourned into the auditorium where refreshments were served, and there was cheerleading demonstrations. Of course, the little boy took this as an opportunity to run to every corner of the huge room :)
We'll see you for the HEB Feast of Sharing in a few days, Civic Center!