We drove out to the Mile Long Bridge near Breckenridge last week for a picnic lunch.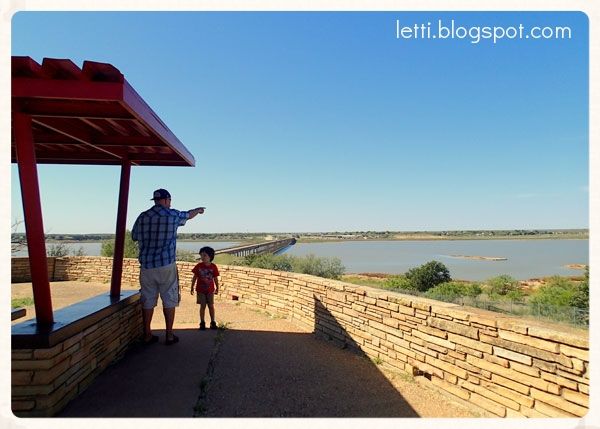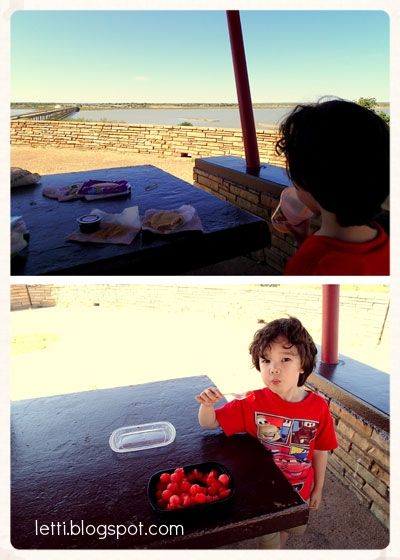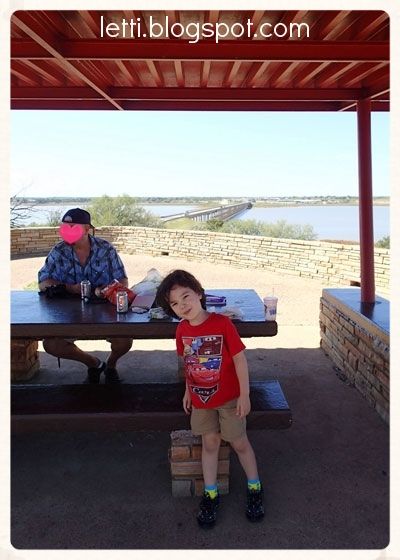 The last time we were there, was when we had Grandad and us out on an excursion.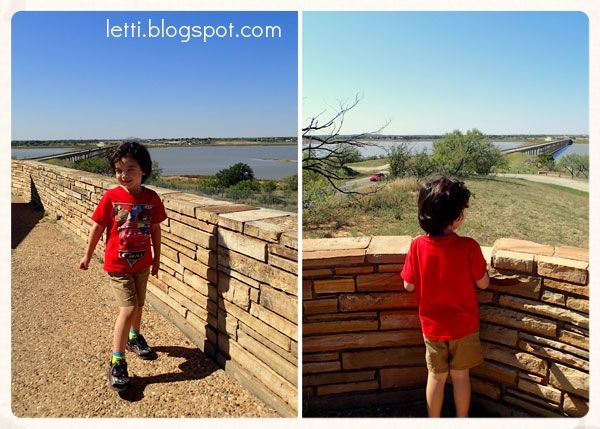 Even though we had a great time, and enjoyed the view tremendously, it was still sad to see how low the lake was, from all the drought we'd been having.