over on this here blog. I DID blog some on the little boy's blog. We have been diligently doing schoolwork and whatnot.
One of the latest books that we had been studying/reading, was
Peter Rabbit
. One of the suggestions was to do some watercolor painting, as in the style of Beatrix Potter. The little boy did tremendously.
And guess
who
decided to rekindle some Art-Love? The pictures were printed from a "coloring book" website, and I just did the paints.
I tried to brighten the pictures some in photo-shop, but the colors turned out a little funky. Oh well.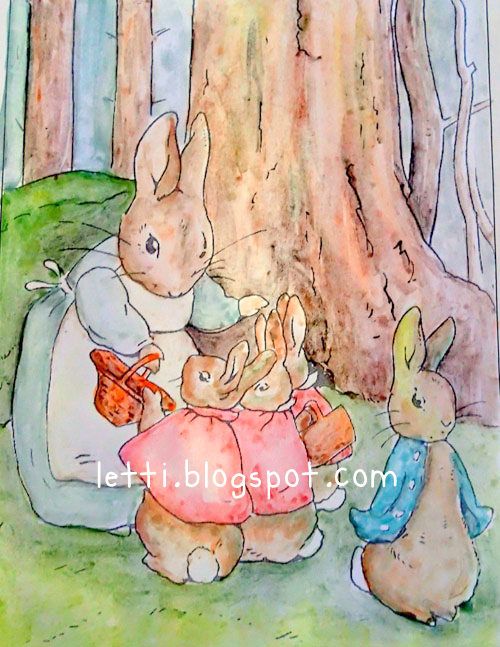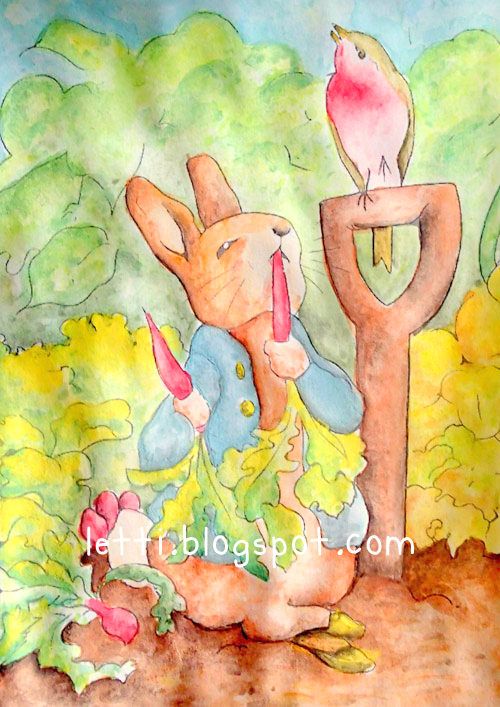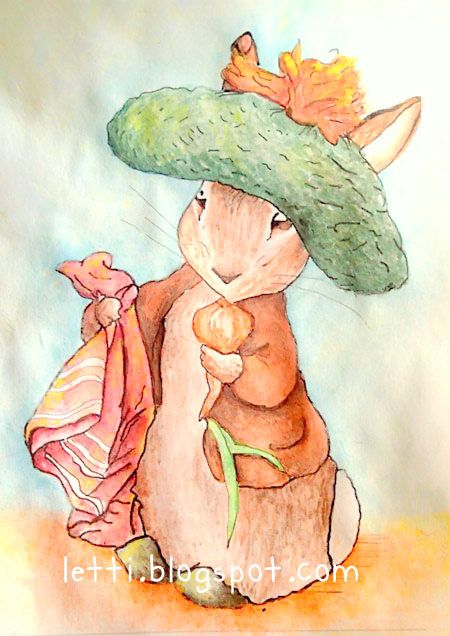 None of these are excellent by any means, but my I kind of got my sea legs back with each subsequent picture, and the last one, of Benjamin Bunny is my favorite one of the three :)