So, while we were out with the little boy the other day, we stopped by a playground that we had never been to before,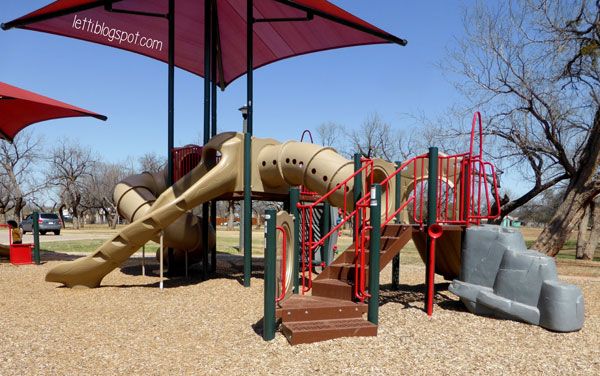 It had some pretty cool stuff - like this teepee sweat lodge rock climbing thing...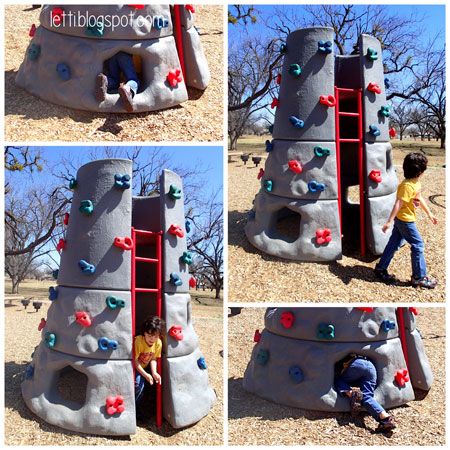 "Look, mommy, it's like I'm in a giant washing machine. "
and guess what? I think we had just as much fun as the little boy!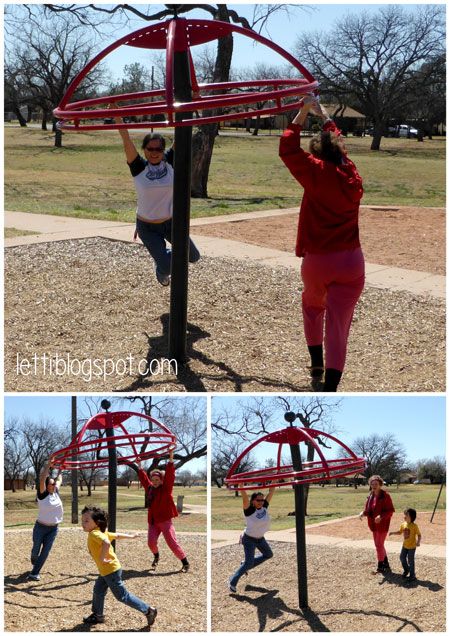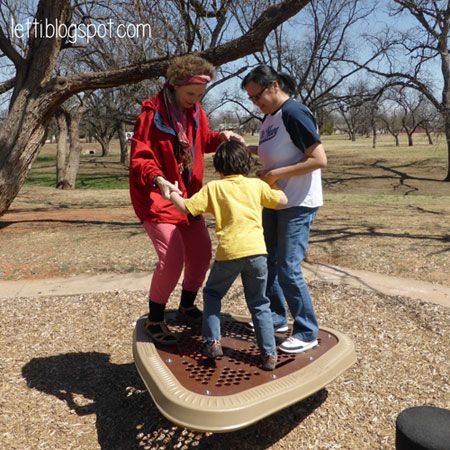 Er, the aforementioned "Old People Trampoline", which was really a platform on a springy spring thing. I know..what far-reaching vocabulary I possess. :P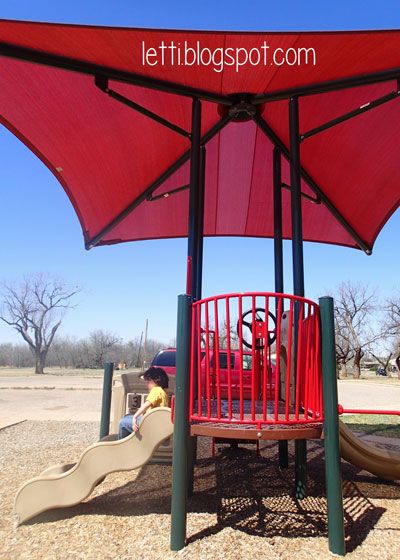 And we were all pretty intrigued by the lumpity bumpity slide.