Rose Park celebrated its Centennial last Saturday, and we brought the little boy to go join in the festivities.
Of course, the main attraction to him was the Bounce House :)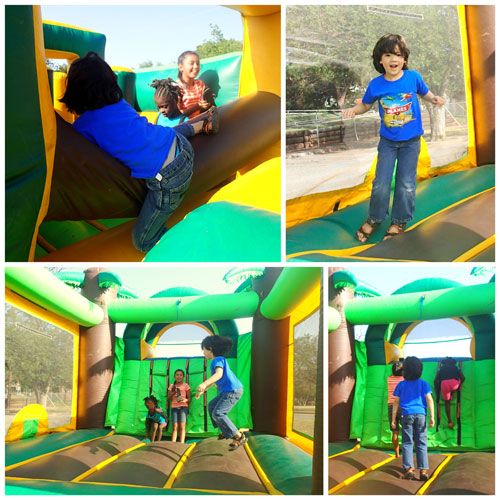 After a bit of that, we wandered to the upstairs of one of the buildings there, just to be in time for their "dance", which was basically an open floor with music playing in the background. The little boy declined to dance with me, opting instead to watch mummy and daddy dance.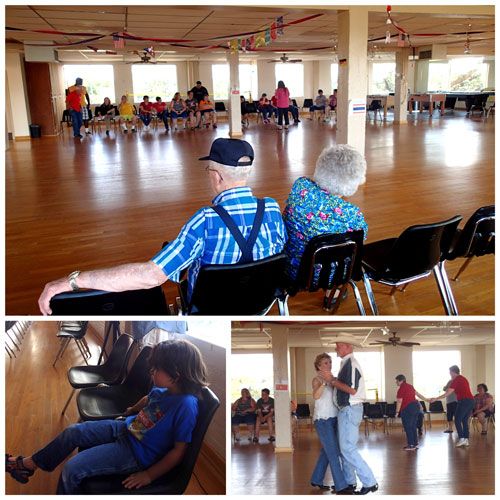 Of course, watching people dance can't keep a little boy occupied very long, so we went down to the beach volleyball court/outdoor ampitheater area, where people were already gathering for the scheduled musical guests and later on, a movie.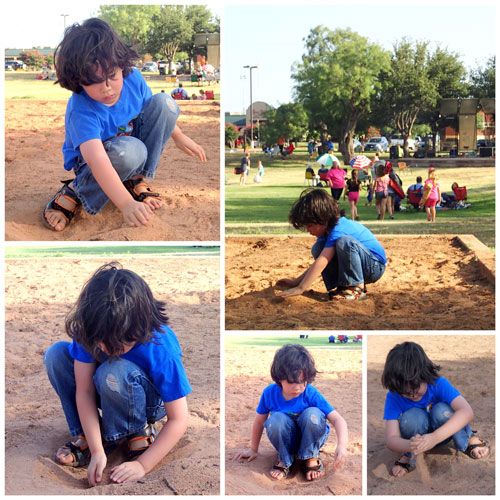 Daddy and the little boy even reported a leak to the park officials. Of course, the little boy thought the water would be excellent for the moat he was making around his sandcastle.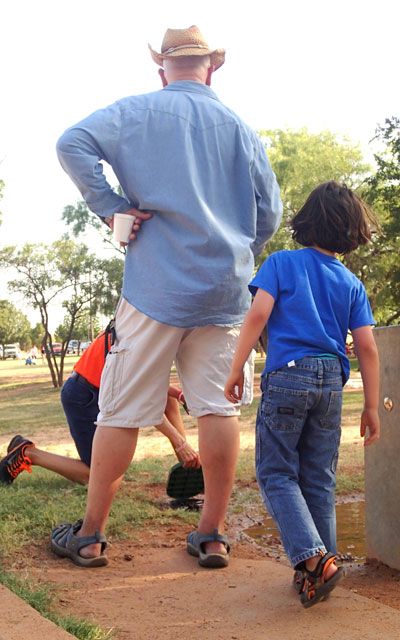 There was apparently some bocce ball action earlier in the day, but we missed it.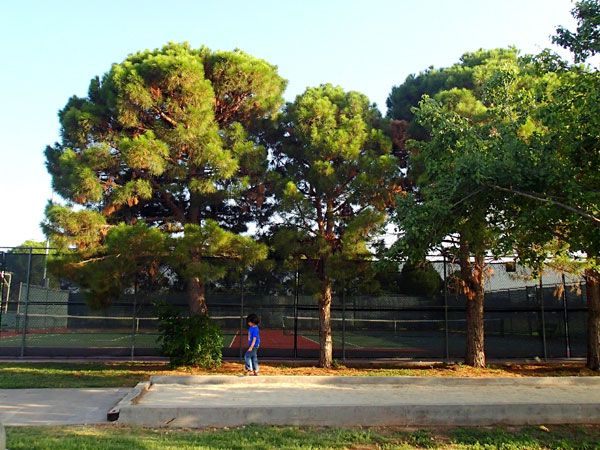 By the time dinner time came along, a largish crowd had gathered and an Elvis impersonator was crooning the King's biggest hits.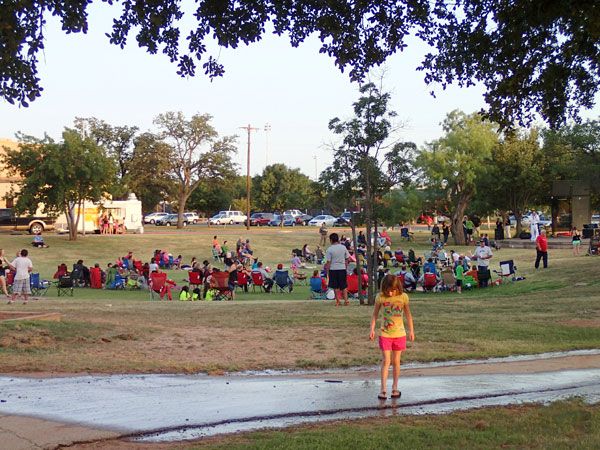 We had packed a picnic dinner to eat there, and were glad that there was a table available, near the "action".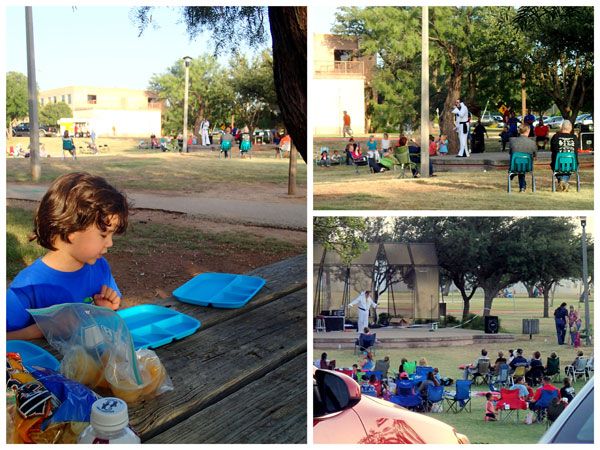 Of course, the little boy couldn't sit still long enough with such climbable trees around!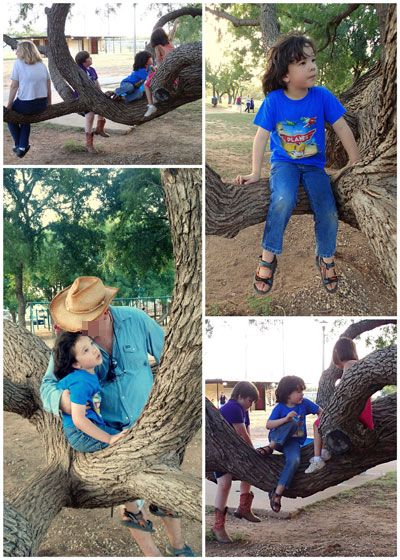 He even got to have his first ice cream purchase from a bona fide ice cream truck.
( Don't get me started on the prices - I must be stuck on prices from the 80's or something )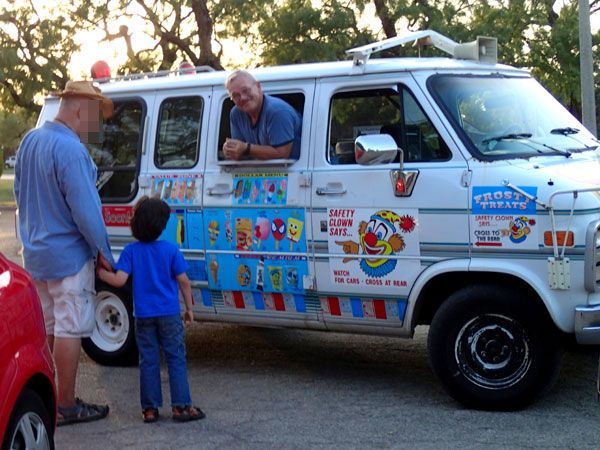 We rounded up the day by going by the skateboard park area to watch some boys perform some stunts.