The West Texas Fair and Rodeo is in town, and despite
our last disastrous trip
to a Parade, we steeled ourselves, tried to be brave, and made the trip downtown.
It was an unusually cool morning and day, with the high only in the high 70s. It was overcast but did not rain/hail down on us, Thank God!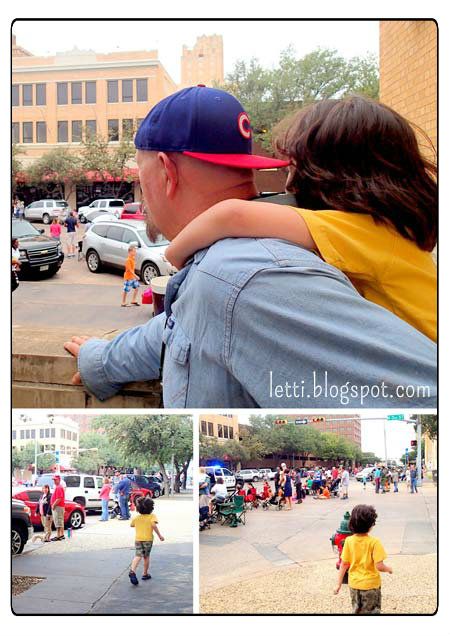 We walked around a little bit, looking for the perfect spot to watch the parade from. We tried watching from the Post Office, but the little boy was a little nervous perched that high, even if he was securely on daddy's back.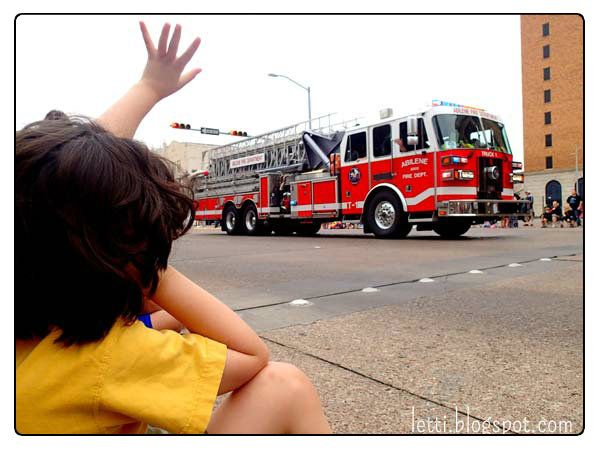 We ended up on the street, up close to the action, which was wonderful.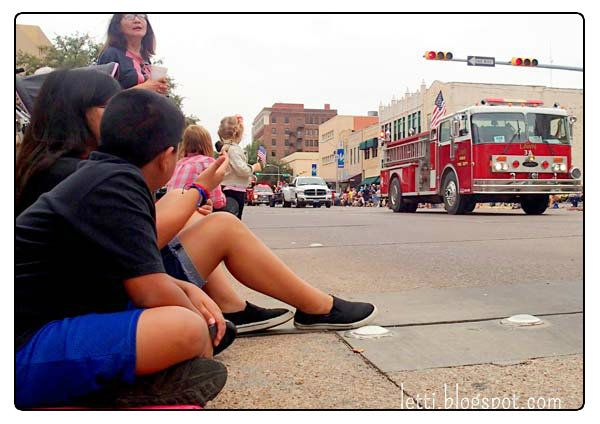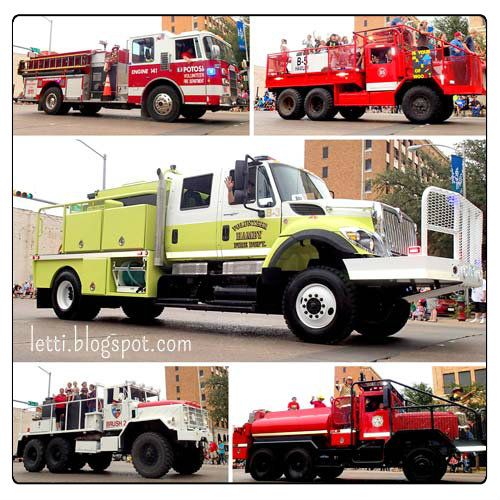 We saw every configuration of Fire Department vehicles possible.
Everyone who participated was obviously enjoying themselves tremendously. I think that was the very first time I had ever seen a roller derby team in real life and up close.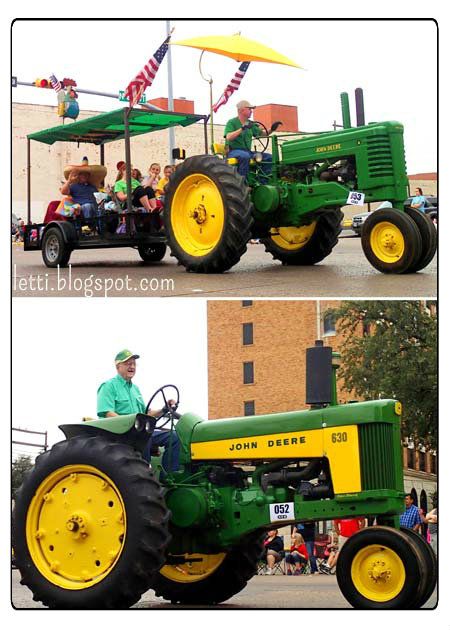 I think one of the hub's favorite parts is the vintage cars procession.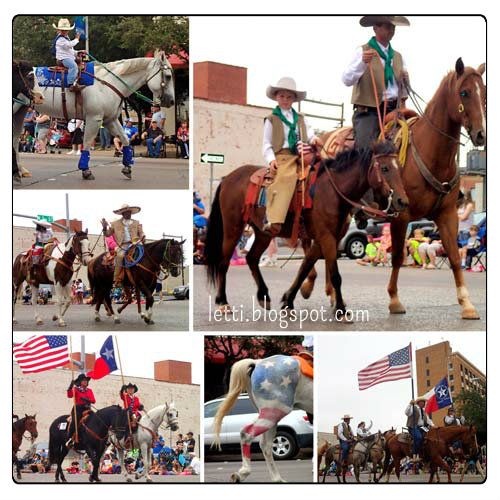 And of course, this being the West Texas fair and Rodeo, you HAVE to have horses and buggies and wagons. It was fun to see how the riders obviously had a great bond with the animal they were riding.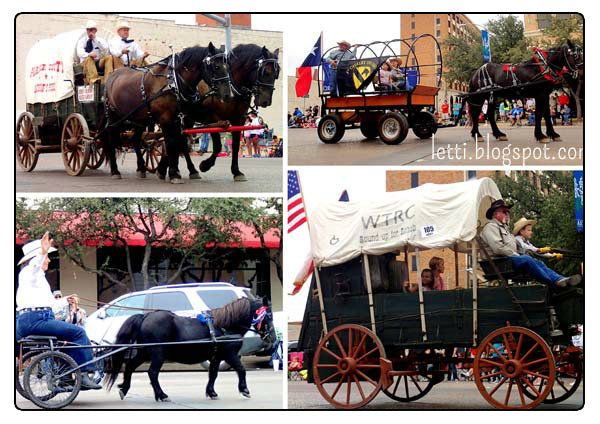 Jaxon and I had been reading books/doing school work on the pioneers and people who lived in the 1800's in the mountains and prairies, so it was great to see the wagons roll by.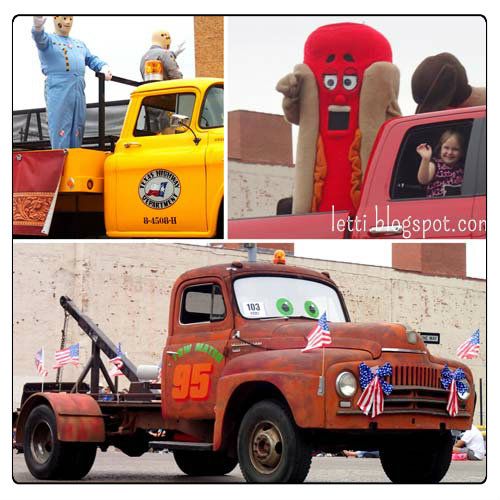 And then of course, there were the mascots. I thought that the crash test dummies and the hot dog guy were a little creepy, but MATER was totally ADORABLE!
Then came all the pretty ladies :)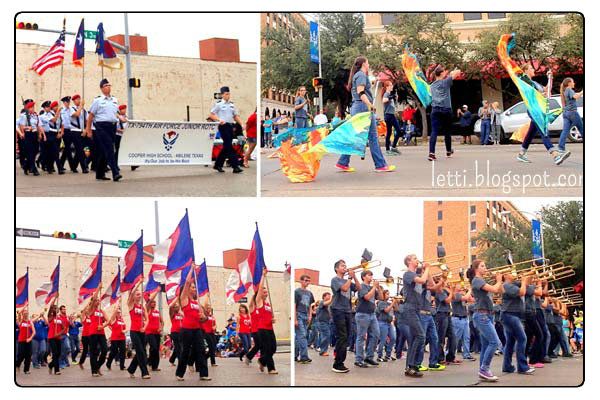 And all sorts of marching bands.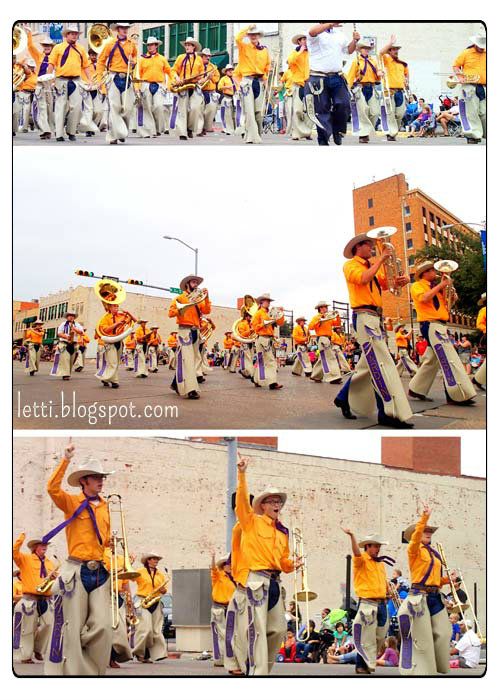 I mean, ALL SORTS! Yeehaw!!!!