This would be the day when it was finally cool enough for the little boy to get into his Captain America costume. Phew.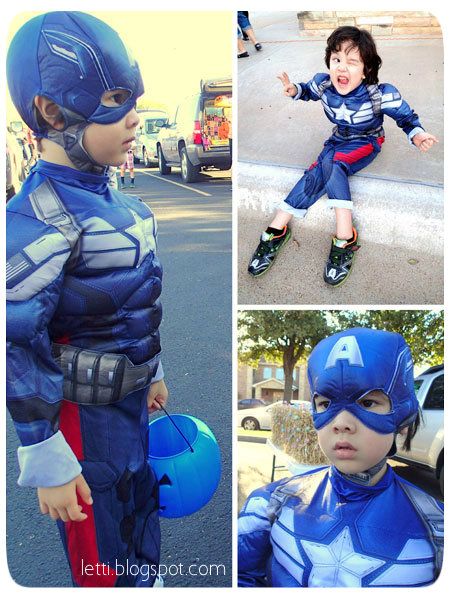 We started off in full gear, and of course it wasn't long before the mask was off :)
The First Baptist Church downtown had a grand extravaganza in their parking lot, as with last year,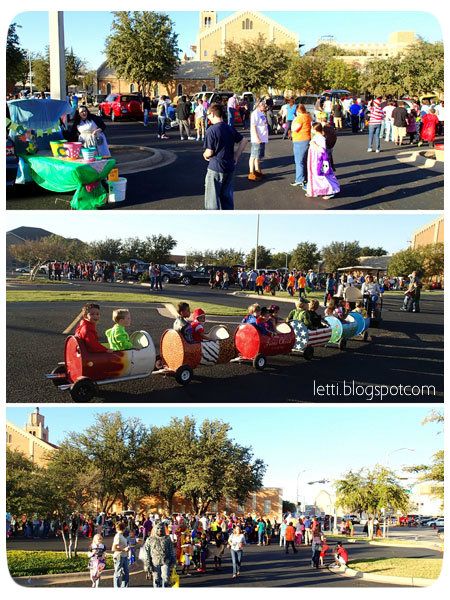 and the little boy had lots of fun at the different stations,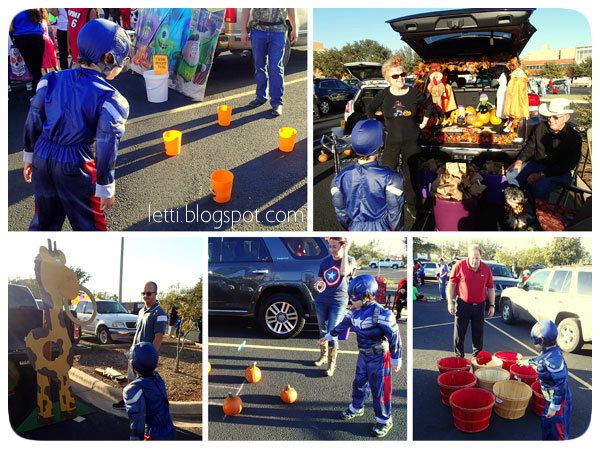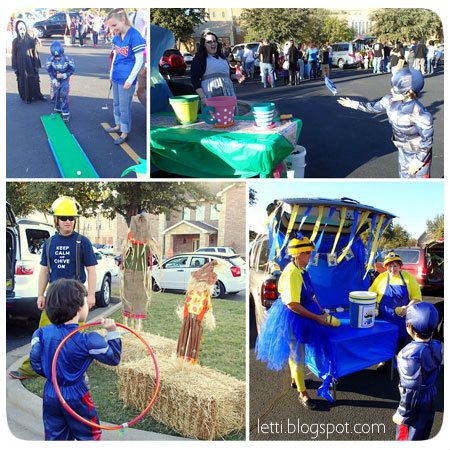 and yes, bouncy castles.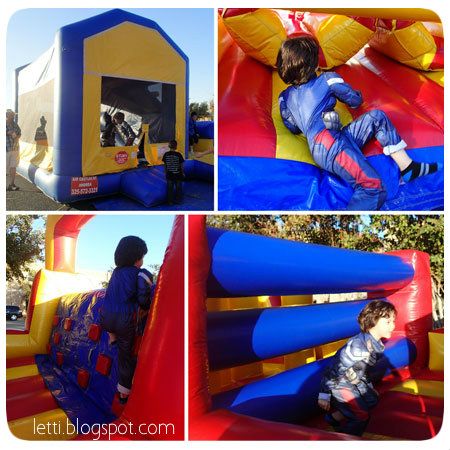 We caught sight of Xia Yu and stopped to talk to her for a few minutes, but she was busy volunteering, and so we didn't keep her for very long.
They even had a miniature pony on the grounds for petting. I can't look at miniature horses these days without thinking of
L'il Seabastian
:)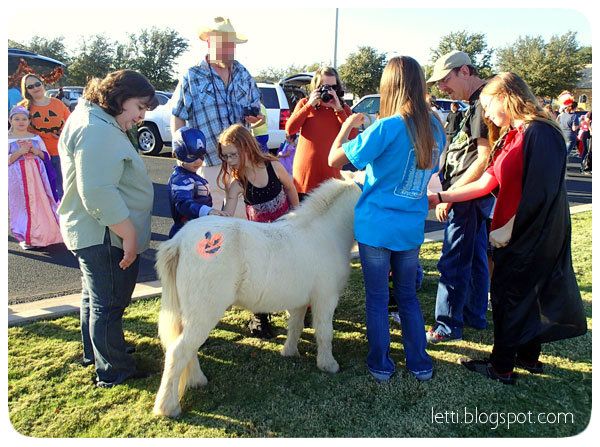 We then stopped by Belmont Baptist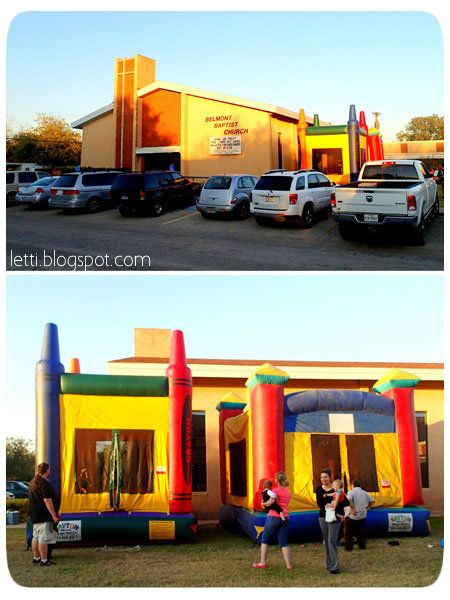 and then on to Highland Church of Christ
There was a super long line there, but the little boy took the time to make some friends while waiting,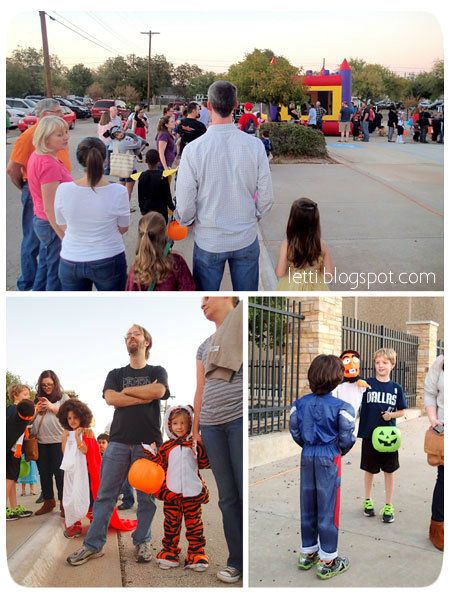 and took a romp in their playground as well.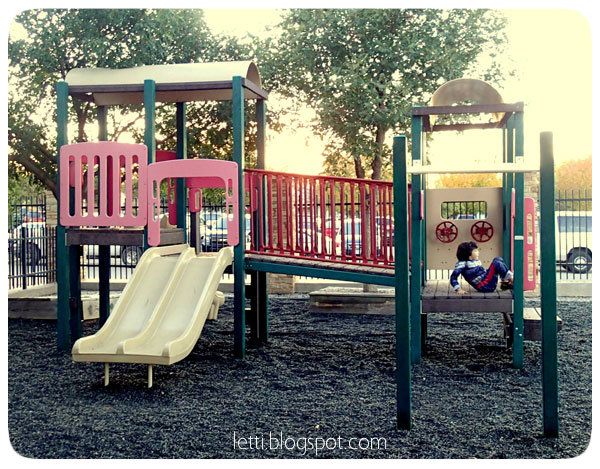 The last stop for that extremely long day was Trinity Baptist Church, where we managed to get on a "tractor-pulled train ride" and enjoy more bouncy castles!