Last but not least,
on Halloween Night, after dinner, the little boy got dressed up once again as Captain America and we went out with the rest of Abilene to go trick or treating in the neighborhoods.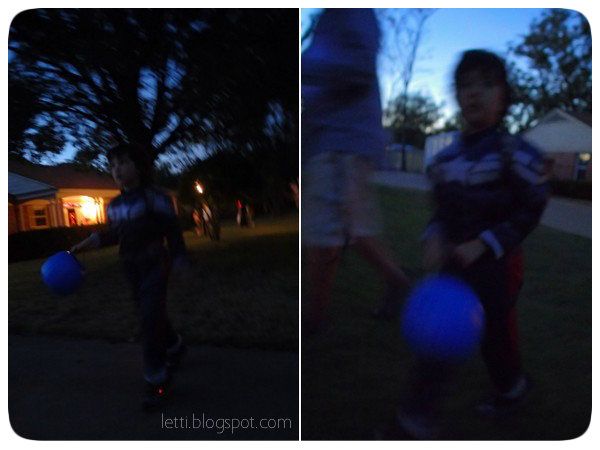 It turned out to be chillier than anticipated, so at some point, I let the little boy have my vest, and then we went to get his jacket from the car.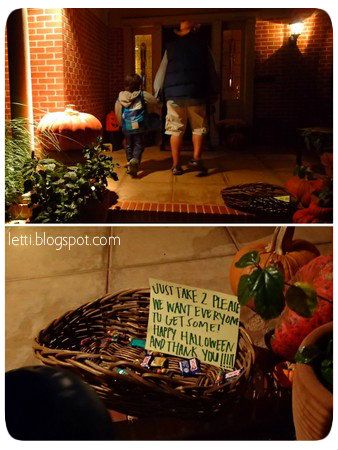 We held his hand when walking on the streets/sidewalks/lawns, but when it came to ringing the doorbell, we stood a little ways back.
We rounded up the night by stopping by Mamo's house for a short visit to "show off" his Halloween costume. The little boy was sorry to see the Halloween/Fall festivities come to an end, but secretly, the hubs and I were ready for a breather!