We tried to get our Christmas Tree earlier this year, but we had to concentrate on several other things that had become major priorities in the mean time - like sorting out our Health Insurance and whatnot.
We still managed to get the tree about 2 weeks before Christmas, from Lowe's, where they were already on sale for 50% less.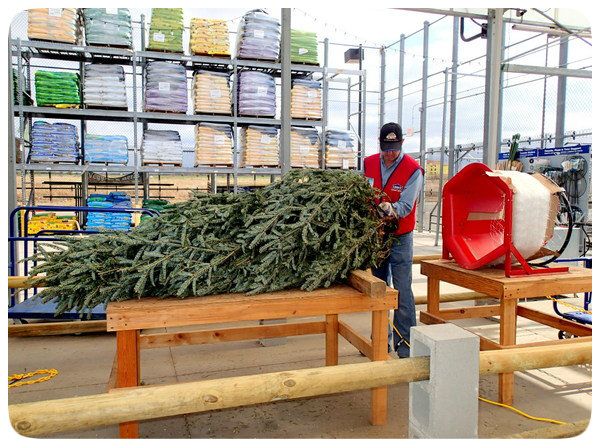 We found a beautiful 7 foot
Fraser Fir
Tree to bring home, with a little help from the Lowe's associate.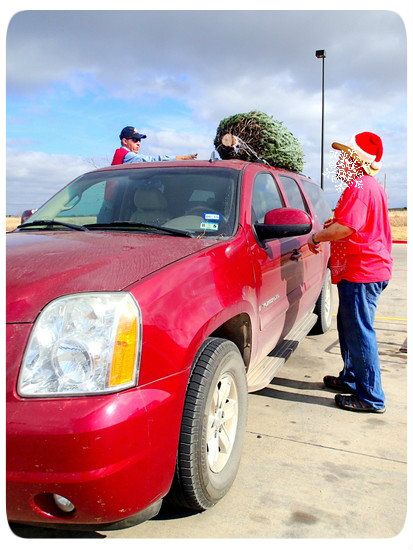 We have ornaments from our
very first Christmas
Tree together
,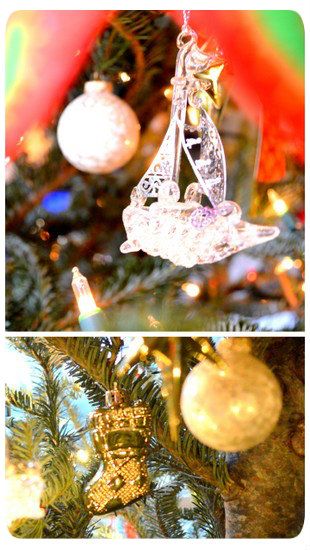 along with ones we have accumulated along the way.
The little boy was quite excited to help, and he got to put HIS set of ornaments, and some shatter-proof ones up.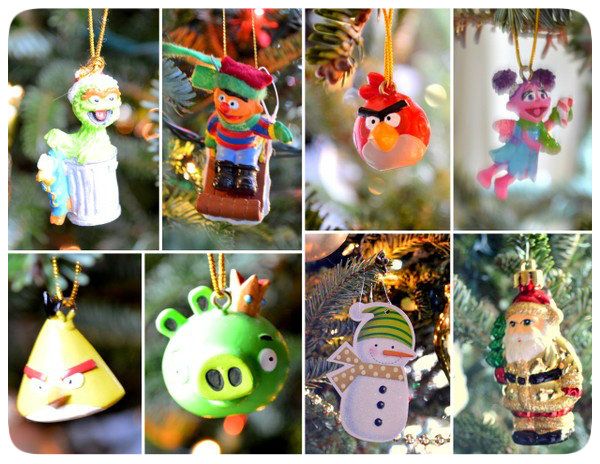 There were the Chinese Motif ornaments,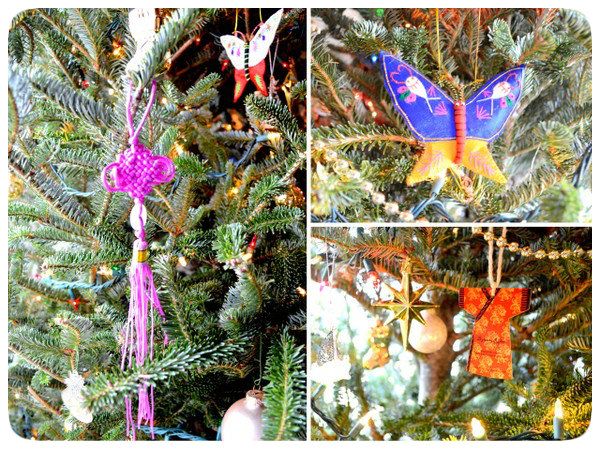 The various Annual Commemorative ornaments,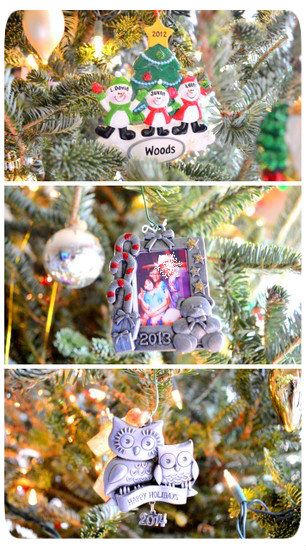 and the regular bauble-types.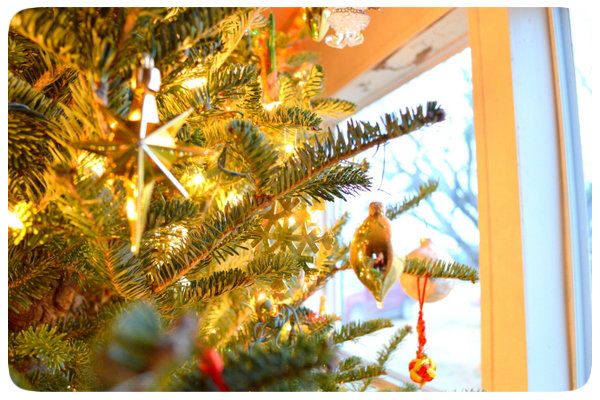 The hubs was the only one who could reach the top of that thing without a step ladder,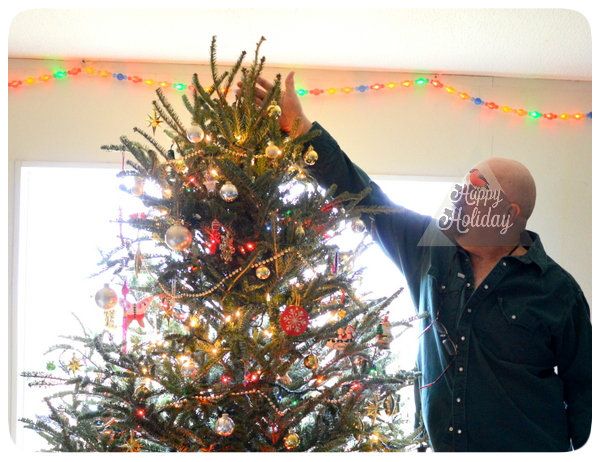 and as per our tradition, he hoisted the little boy up for the final touch, the Star.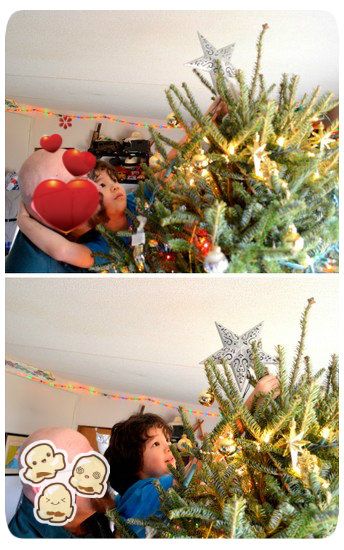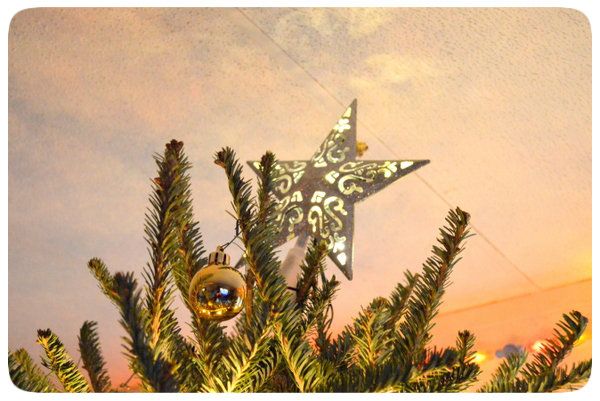 I love the old yellow-type lights, so that's what we strung up before we put up the ornaments, along with some that slowly changed colors.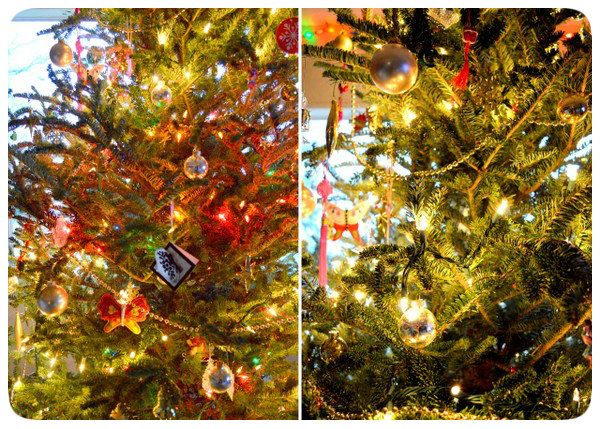 I love our tree. :)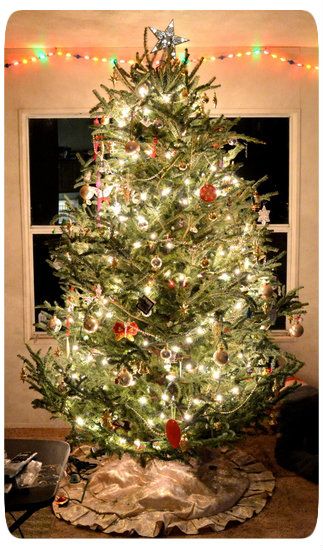 So far, Mr Fat Cat, being the young juvenile delinquent that he is, has been very interested and has swiped several times at the low hanging ornaments.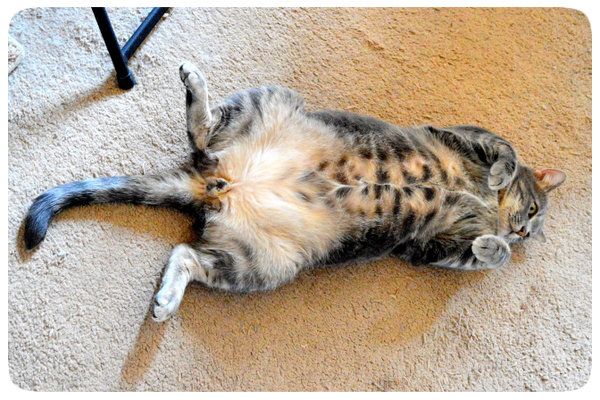 Each time he does that, he gets didgeridoo'd with a cardboard tube, and so far, has left the tree pretty much alone, i.e. not taken the whole thing down yet.
Let's hope it stays that way for a while :)