It was fun to go down memory lane and look back at how times have changed.
When we were at the doctor's office with the hubs 3 1/2 years ago ( ??!!!! ), the little boy was a squirmy inquisitive lovable little bundle.
This year, he is still squirmy, inquisitive and lovable, but without the
under-the-chairs-commando-crawling
:)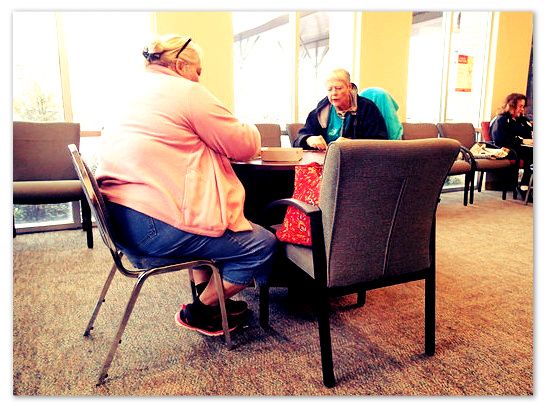 There isn't much that has changed about the office. The Jigsaw Puzzle Corner/Table is still there, and this time, where were a couple of ladies working on 'em 1000 pieces types.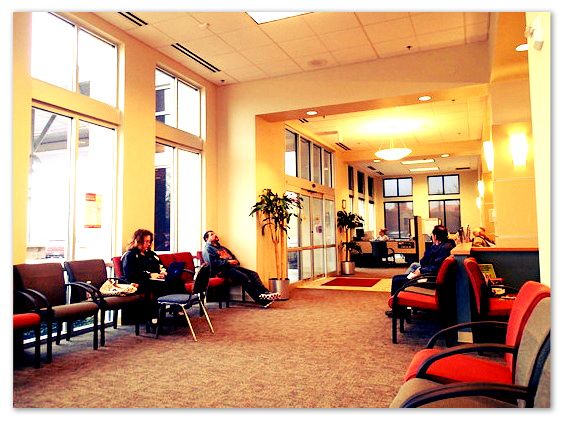 There were several people who had waited so long, they were actually audibly dozing.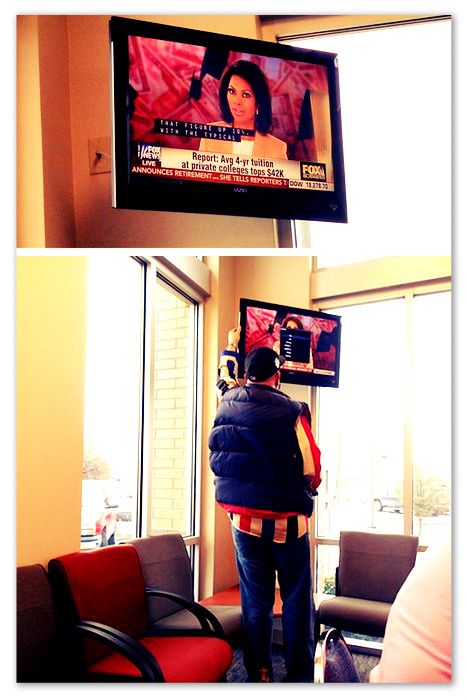 Okay, that lady on the screen seemed nice and all, but the volume was way too loud for a waiting room, and so we had to turn her down a little bit.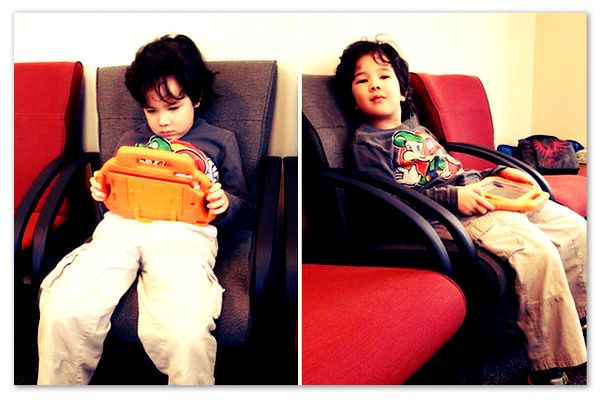 We didn't have very long to wait, but we came armed with entertainment :)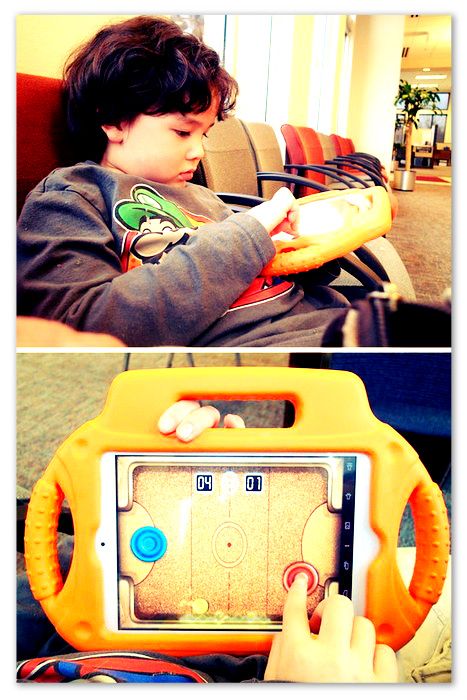 And air hockey is always good for passing time at the same time :)