I have never had so much fear of the clouds and the sky as I did today.
Sure, there have been really crazy skies this past month, like these photos from several weeks ago,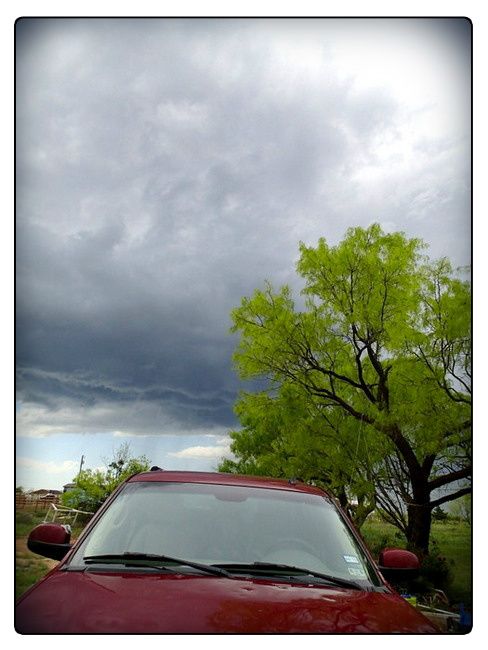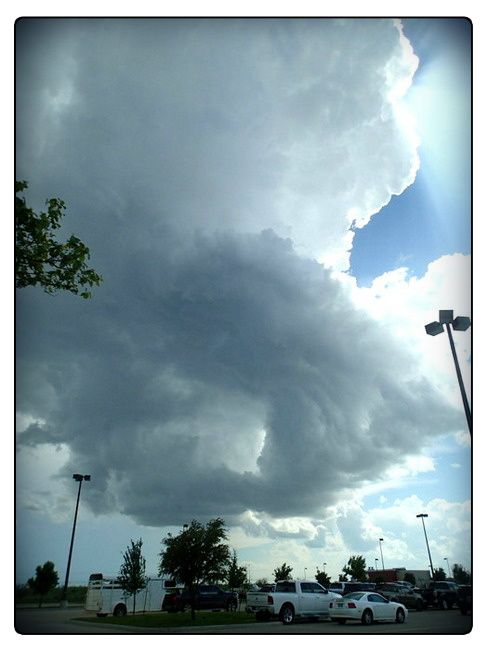 but they are NOTHING compared to what was going in the skies over us today.
I walked outside before dinner time, and saw the dark storm clouds literally swirling above our house.
SWIRLING IN A CIRCULAR MOTION.
REALLY FAST.
The clouds in the photos above, were like child's play compared to what was going round and round right above our heads.
The hubs got some video, I believe ( and photos?), but all I could do was stand there and pray. Frantic praying.
After a while, the swirling lessened, and although the clouds did not dissipate, I was saying prayers of Thanksgiving right away.
It rained pretty hard and hailed some afterwards, and there was some leaking in the RV, but I felt very blessed and lucky.
Oh, and then I find out we have THIS to look forward to. :)