We had some Cardinals make a home in one of the rose bushes round back. It was an exciting time.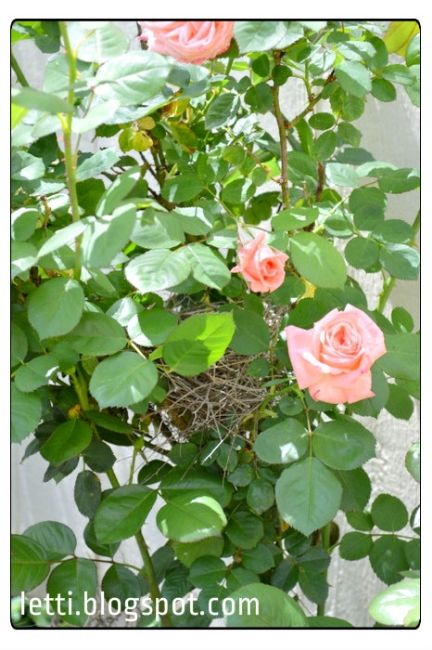 At first we spied the nest, then the eggs, and then finally, the little birdies with their mouths wide open.
Unfortunately, we didn't get to see the moment they flew away tho.
Maybe they will be back next year :)