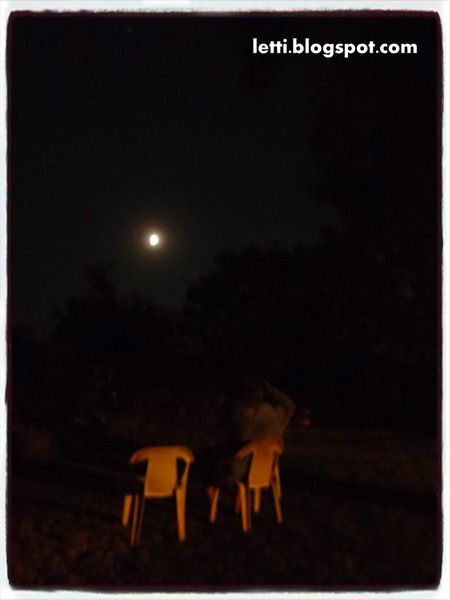 We stayed up with the little boy watching the
SUPER.HARVEST.BLOOD.MOON.
Yes, it was quite epic and hence needed its own epic fontedness. :)
The hubs got out the chairs and binoculars, and we settled down to watch the eclipse, starting from when it was about halfway covered up.
I have to say, it got quite chilly outside, considering we are still having above normal temperatures, and apparently the little boy felt a little cool-ish too, so Daddy had to go in and get a jacket at some point.
We didn't have super equipment or anything, but it was still satisfying.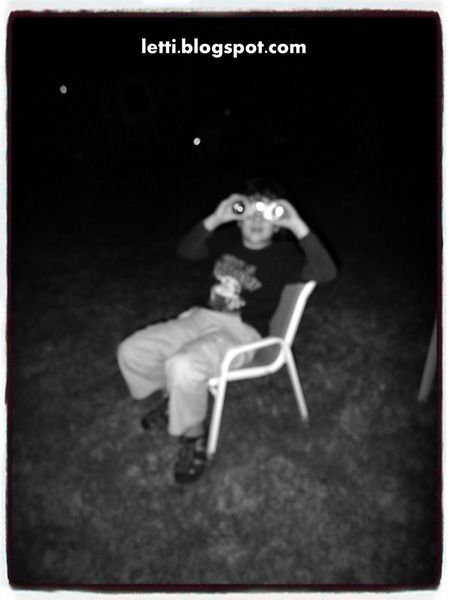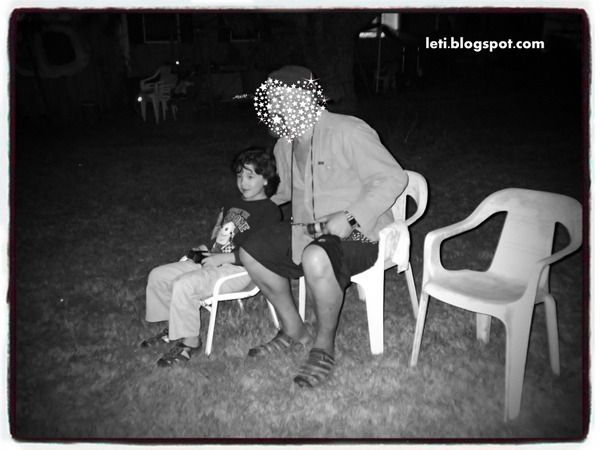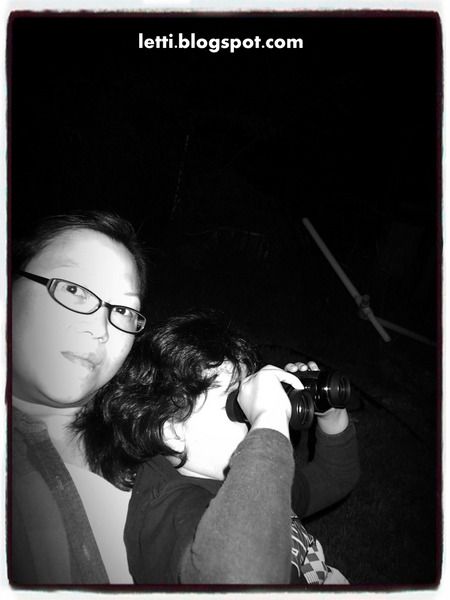 We waited the slightly-over-an-hour until the moon started lighting up on the other side again, coming out of the eclipse, before we brought the little boy in to go to bed.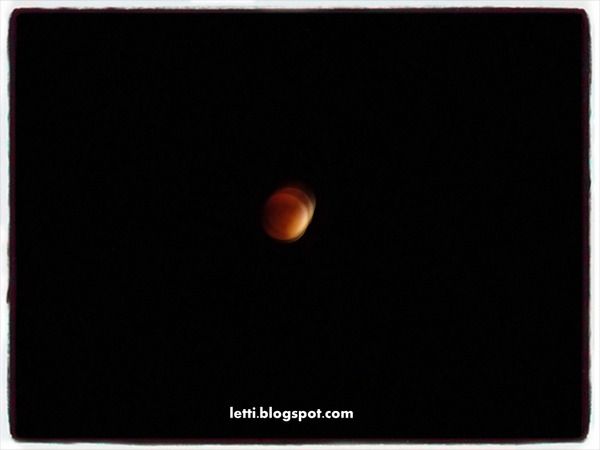 See you in 2033 !