After church today, we surprised the little boy with the
matinee performance
of
Mary Poppins
at the Civic Center, put on as part of the
ACU Homecoming
celebrations.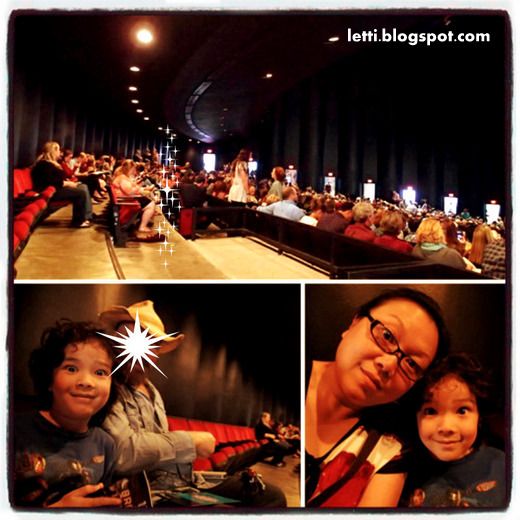 We had just watched the movie a couple of weeks before, and he was super excited at his first theater/live performance experience. Yes, that wide eyed expression is his "I'm Bursting With Excitement" face.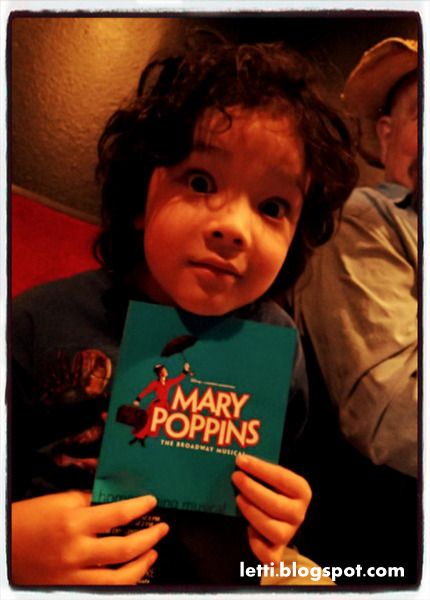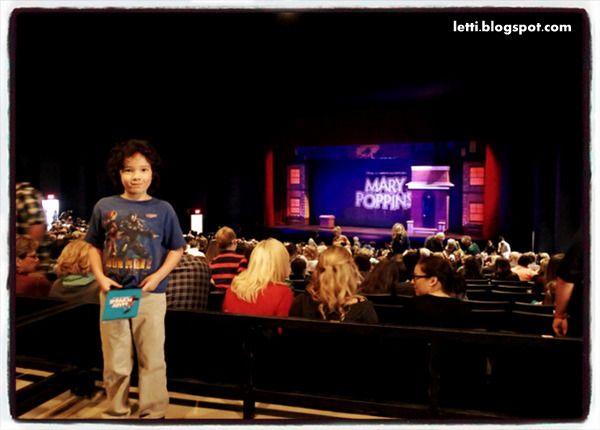 Plus, he knew the songs, and could say "Supercalifragilisticexpialidocious" flawlessly :)
After about 10 minutes, we moved to some empty seats up at the front ( 2nd row! ) where we had a spectacular view of the stage and performers, and the little boy was very intrigued by the musicians/orchestra hidden down below the stage, where the audience couldn't see.
All in all, he was very good for the 3+ hours that the show went on for - even I was getting a little restless - and a good time was had by all.