Breakfast with Santa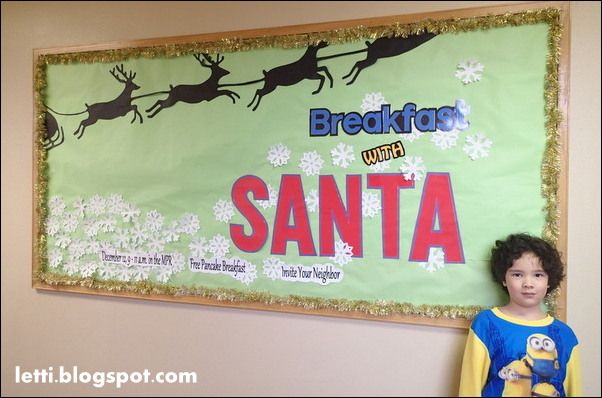 This year, we asked the little boy if he would like to go have breakfast with Santa in his Jammies, and his face lit up with enthusiasm. :)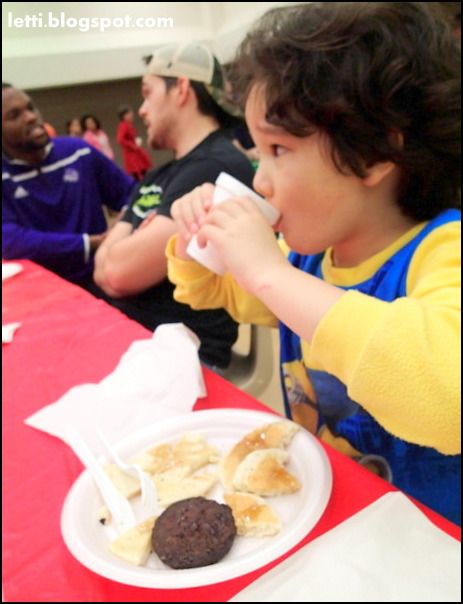 I mean, pancakes with syrup, sausage patties and milk..... that's a pretty excellent breakfast to me..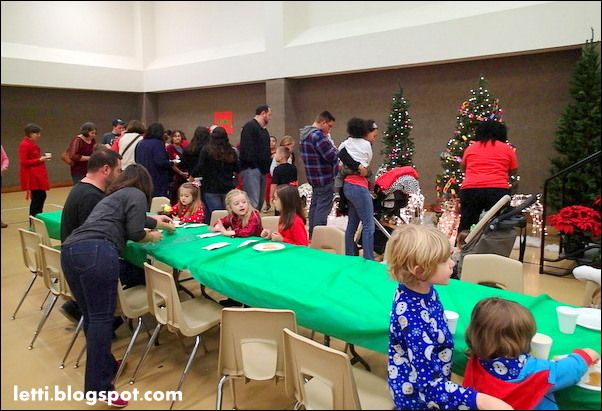 Lots of kids came in their jammies too, tucking into their breakfasts having a good time.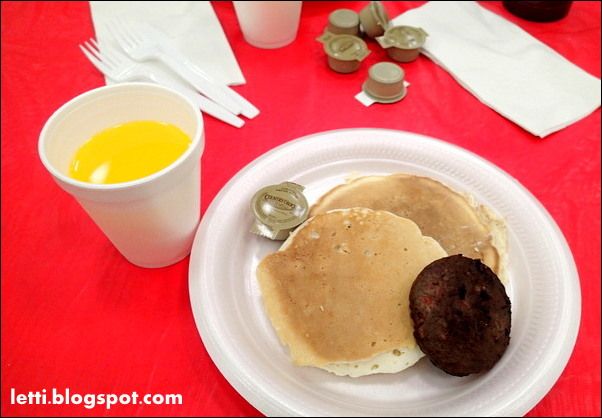 Like, YUM.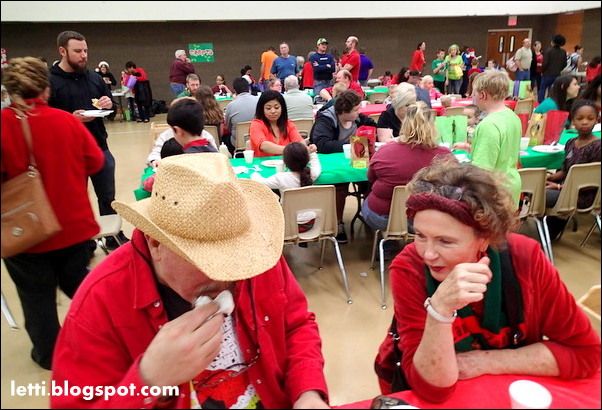 We were joined by Cindy - which always makes things just that much better.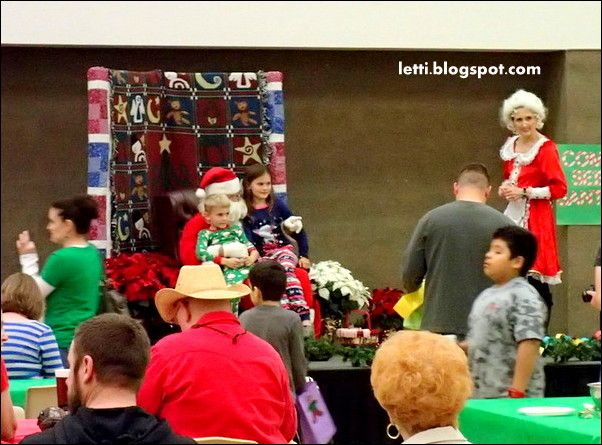 After lunch, we hit the craft tables... I LOVE those black scratch-off thingies where there's rainbow colors underneath.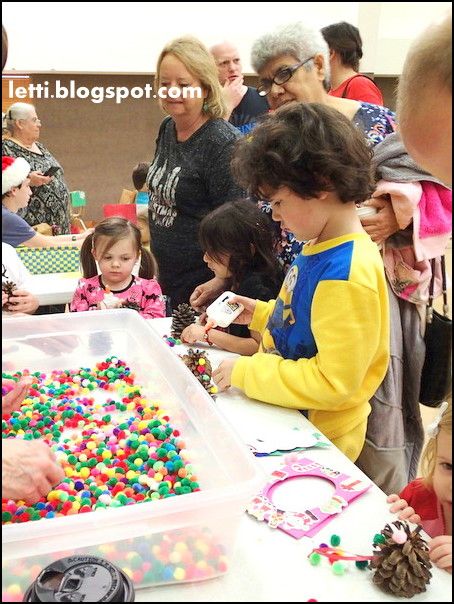 We also made pinecone Christmas Trees,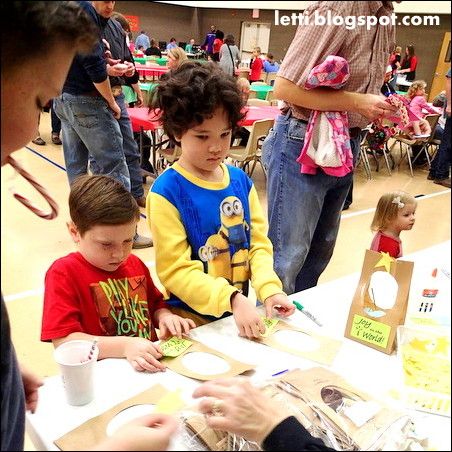 baby Jesus in a manger,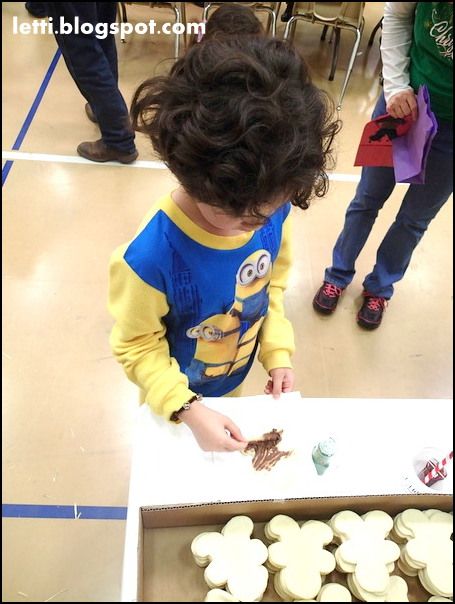 and decorated a gingerbread/cookie man.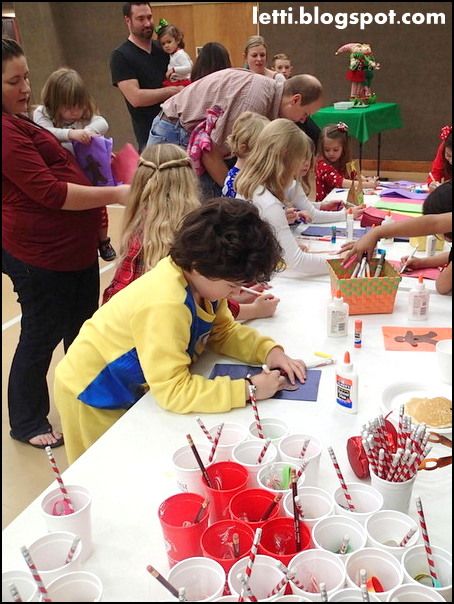 Plus, the sack that all the craftiness goes into..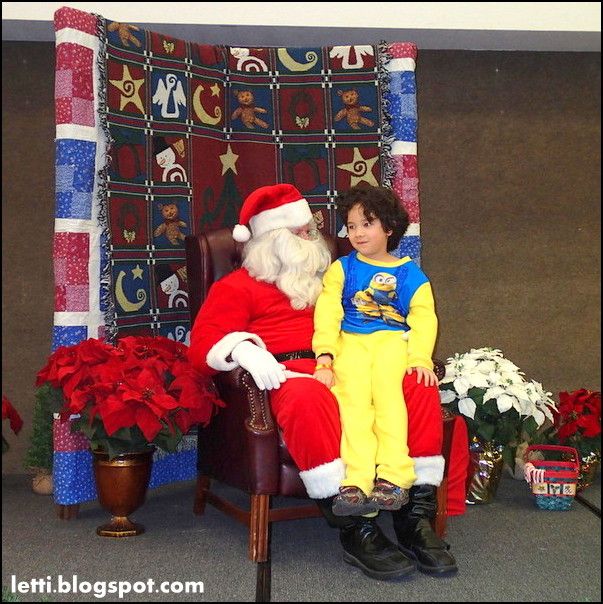 This year, there was no hesitation or shyness when it came time for the little boy to meet Santa.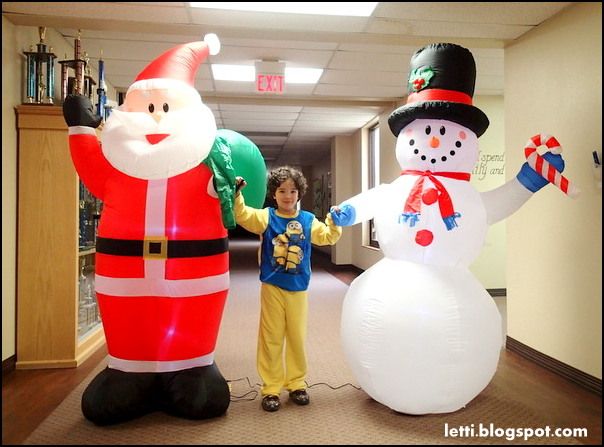 We walked around a bit and took photos with er, another Santa, a Snowman,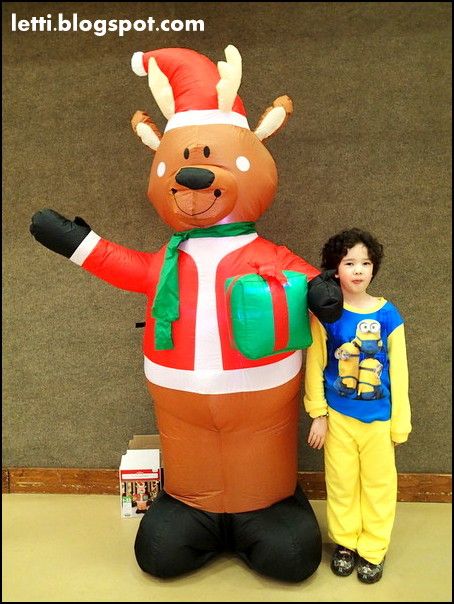 and a non-Rudolph reindeer.