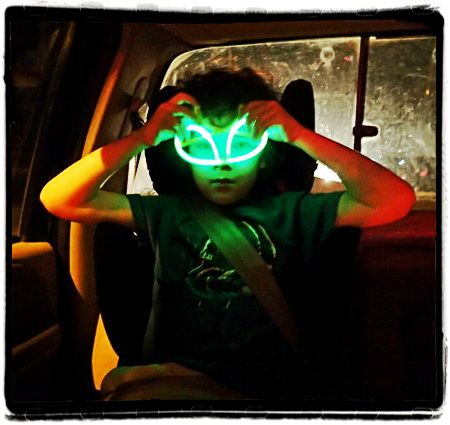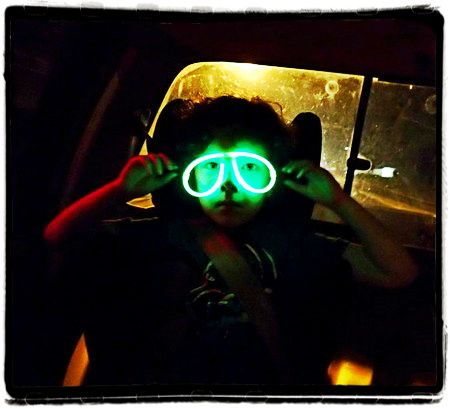 We were downtown for the
lighting
of all the downtown
storybook sculptures
, what with Abilene being "The
Storybook Capital of the World Texas
" and all.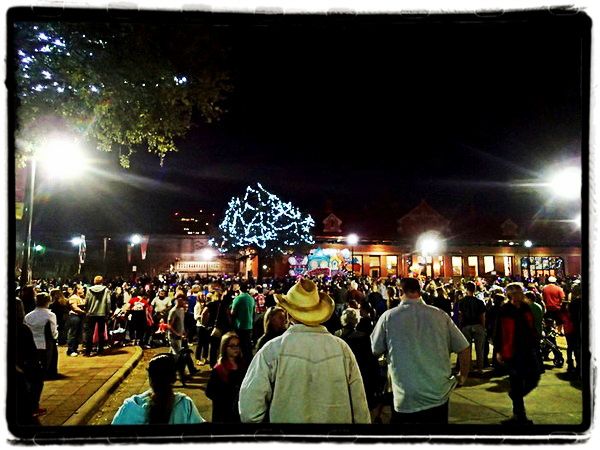 There was an insane amount of people there that night, it made even me feel a little claustrophobic.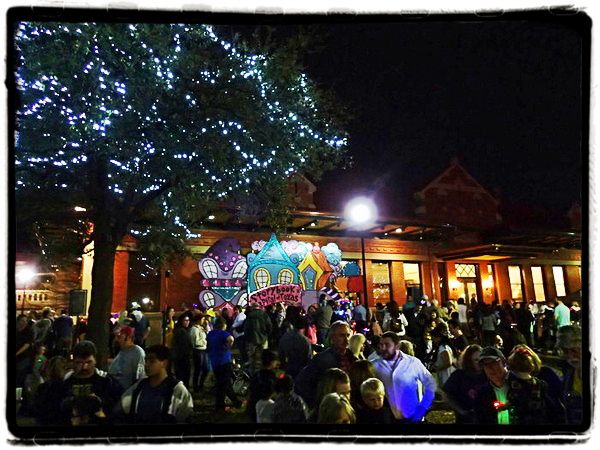 We brought our own little glow thingies...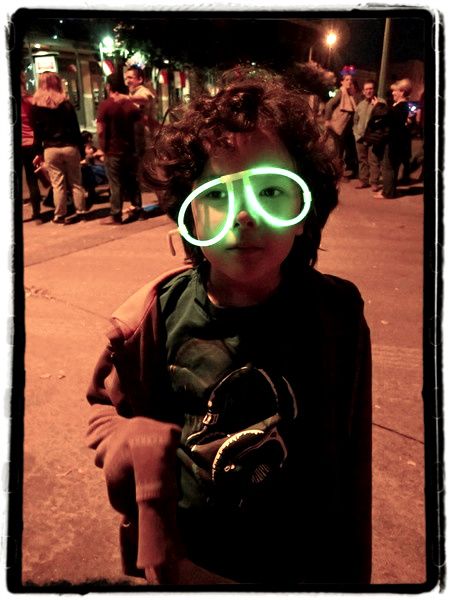 and those glow thingies were EVERYWHERE.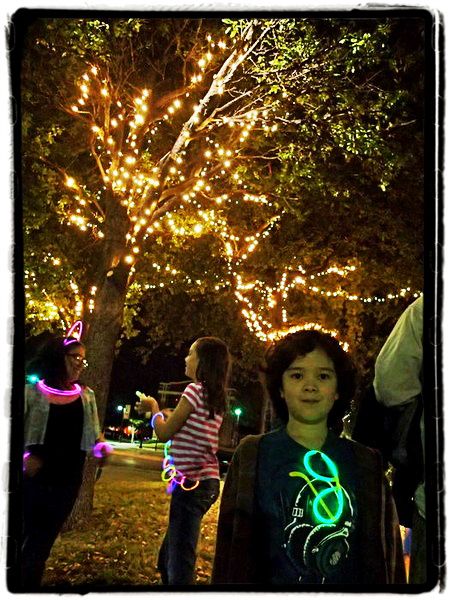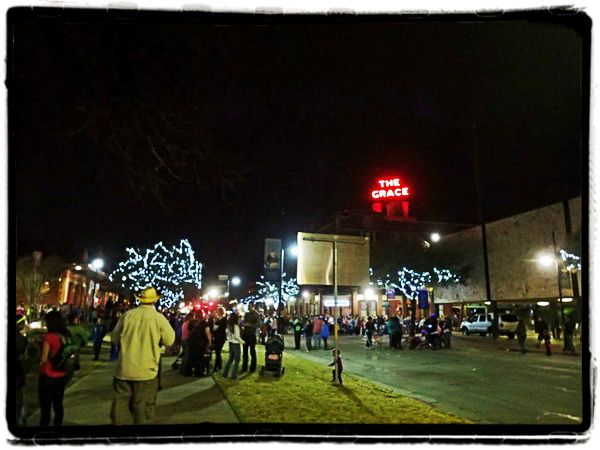 There were plenty of photo ops as well.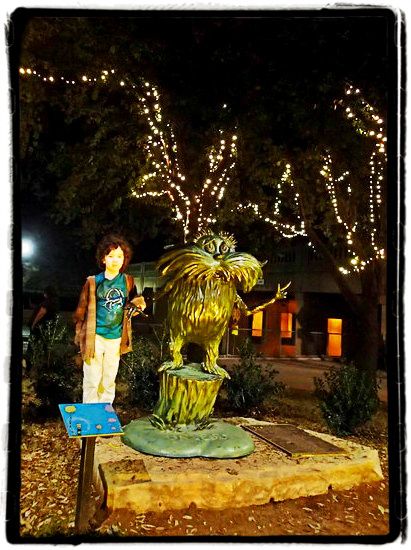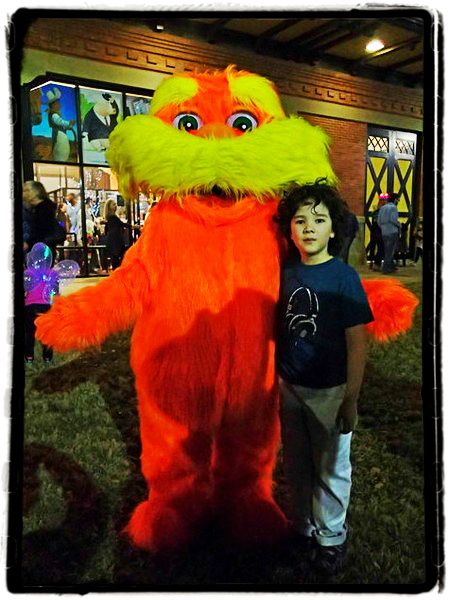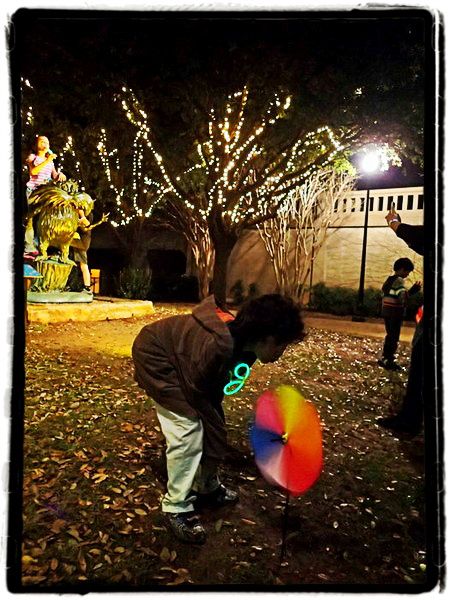 Next time though, I would rather be there without the massive crowds.
Bleh.