@ Southern Hills Church of Christ
After having a grand time at First Baptist, we went on over to Southern Hills for their Trunk or Treat "do".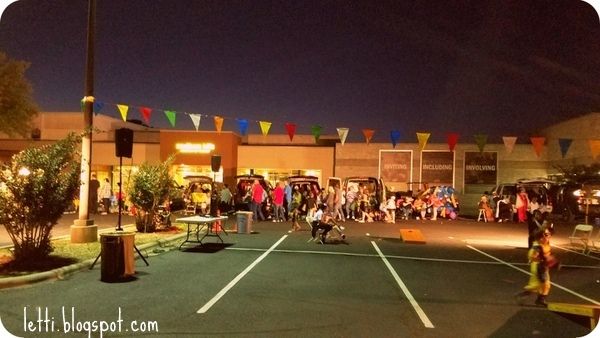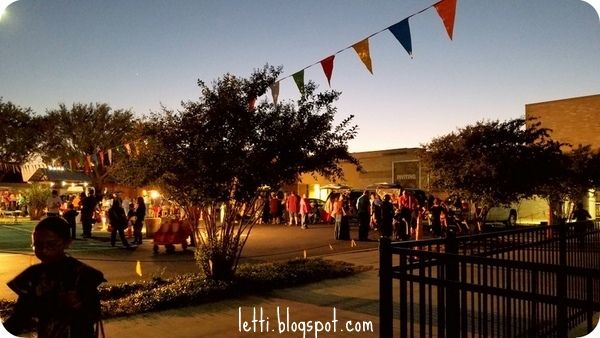 When we got there, we discovered this HUMONGOLOID line, which snaked around the building.
It took us about 20 or more minutes to get to the first trunk, I'm pretty sure.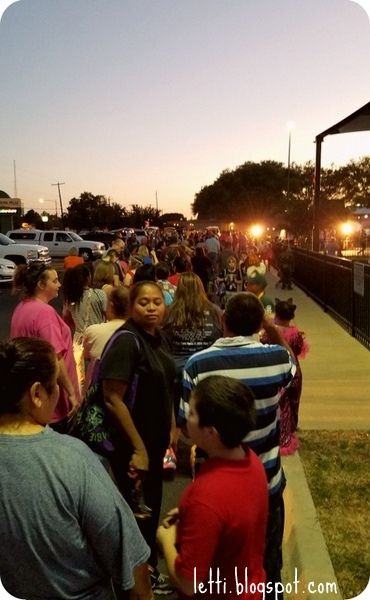 The little boy was starting to get a little antsy, but patiently waited it out.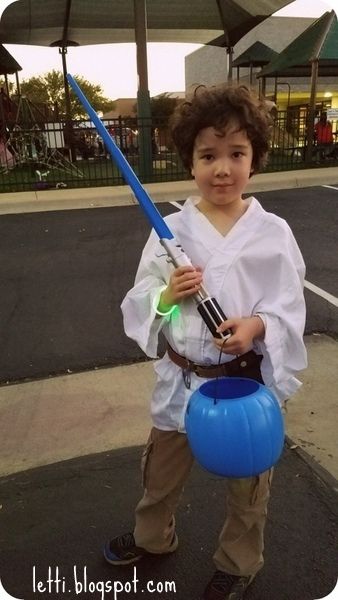 He was thrilled to come across a Star Wars themed trunk, and "Rey" gave him extra candy, seeing how they were both strong with the Force...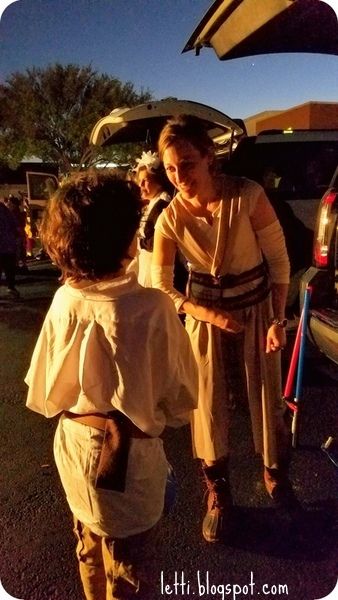 I am always amused/amazed/tickled by the themes that some of the people who participate with the "trunking" come up with...
This family had a "camping" theme going on.. I somehow didn't get the "campfire" in the foreground into the picture.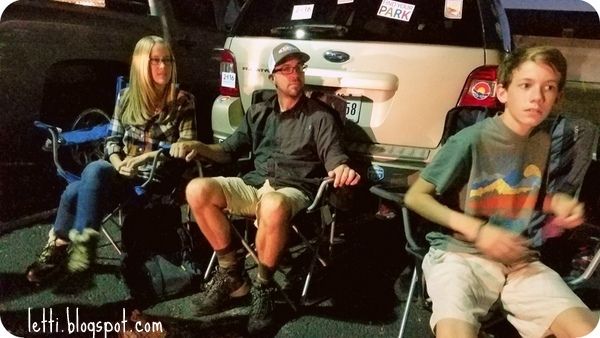 All in all, after the initial long queue, the trunk or treating went fairly smoothly.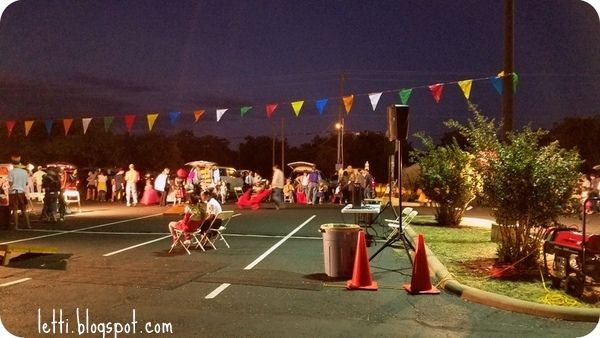 We couldn't possibly go home without stopping by the playground! We didn't spend too much time there as it was getting really dark, and there were a few "more boisterous than I would care for" kids there. All in all, it was a good outing.