There is a house that puts all of us in the area to shame when comes to Christmas decorations.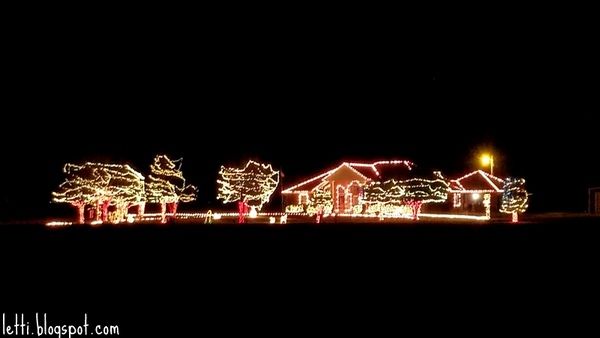 They have their house lighted up, and they have different things in their yard like a nativity scene, deer, a train, lighted up trees etc etc.
Last year for some reason they didn't have the lights up and we were sorely disappointed.
We were soo thrilled this year to when they finally turned the lights on!
Simple pleasures. :)