The Little Boy asked for Leftover Spaghetti for breakfast.
No, this is not Leftover Spaghetti. It is ME accidentally taking a selfie of the ceiling and top of my head because since our phones updated to Nougat, the double click for the camera to come on is kind of wonky.
THIS is the Leftover Spaghetti, along with Apples and Strawberries.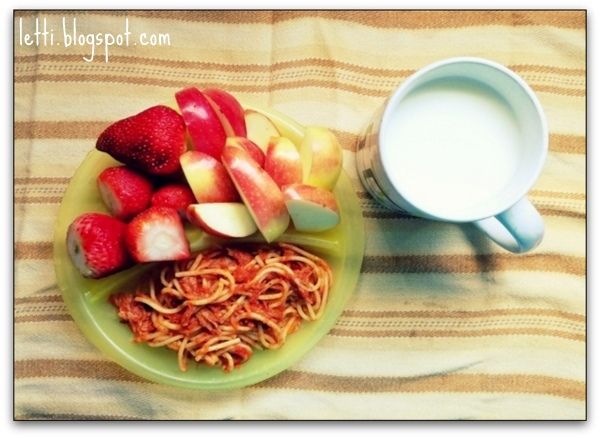 A Red Trifecta For The Win!