When I came to America,
I brought along 2 suitcases of things, and among them was this picture of me when I was about 2 1/2 years old and still staying in the "old" house, which was an old chinese shophouse converted into a home.
The picture was taken in our kitchen ( the only one not in the picture would be my dad, who was behind the lens ) during lunch and it was Valentine's day 1974. We finally moved to a new house in a different part of town in 1986 but I have so many memories of this humble home, but those stories in later posts...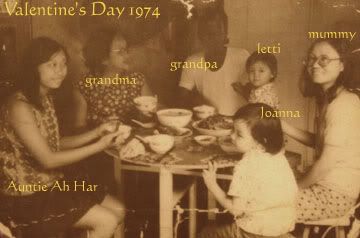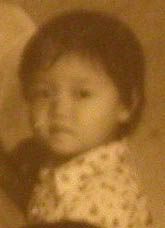 I am 3 years older than my mom was when that picture was taken
Joanna, our oldest sister, was 4 and a 1/2,
Carter, our brother would not be born for another 3 years

Jumbled Mind would not be born for another 6 years,