My Darling Husband got me a..
Casio Exilim Z1000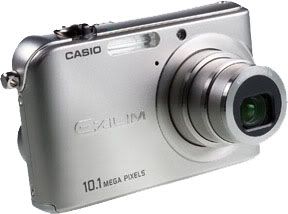 The Exilim 10 Megapixel CCD with Breakthrough Technology
The EX-Z1000's standard of stylish camera, with a
10 megapixel
CCD and 2.8"
Wide & Bright
LCD also features
Best Shot mode
and Optical
3X Zoom
. The EX-Z1000 has the several standard features from the previous models, including the
Super Bright LCD
Display which has been enhanced with RGB stripe arranged LCD for even clear viewing. The
Anti-Shake DSP
and
Rapid Flash
are among the many features that help you never miss a moment.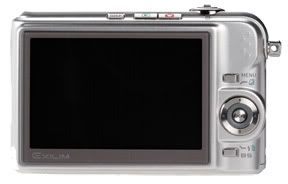 A full
2.8 inches

The large and glass-clear TFT color display gives you a clear view of every motif.
In high-resolution sharpness and brilliance, you can find the best picture detail or view stored photos.
Click
HERE
for more Techno Specs