I don't cook rice very often nowadays,
and I certainly don't have the conventional ubiquitous rice cooker that is in just about every Asian household any more. BUT I did ( *sigh* ) have a microwaveable rice cooker that was every bit just as good.. till a few days ago, when I killed it.
Like I said, I hadn't cooked rice in a while - at least not from scratch - a lot of what i do with rice nowadays comes from the Ready-in-5-minutes precooked brown rice or wild rice form. Feeling somewhat nostalgic, I thought I would try to cook some rice from scratch.
Bad Idea.
I overestimated the time and underestimated the water, and the result was a meltdown in our microwave - forget the noxious fumes that came pouring out of the microwave for a moment, or the now black charcoal rice that was left over - David was totally horrified when he smelt something burning ( I was in the other room ) and saw the rice cooker ITSELF bubbling in the microwave. EGAD.
At first we went running out of the house after turning the oven vent on, but after a while, David thought it was funny enough to blog, since I usually post something that I'm proud of, that I did for the Letti Thursday meals. So, here's the damage, in full its full digital glory...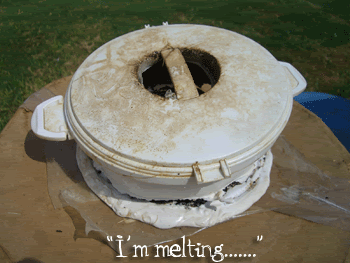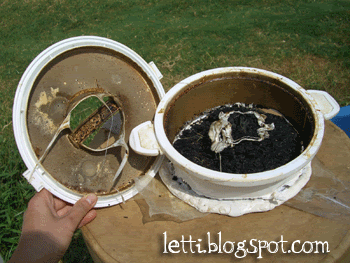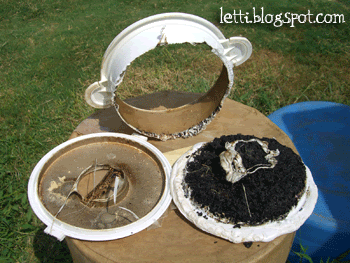 On a more successful note, I made Pecan crusted fish and fried rice for Letti Thursday.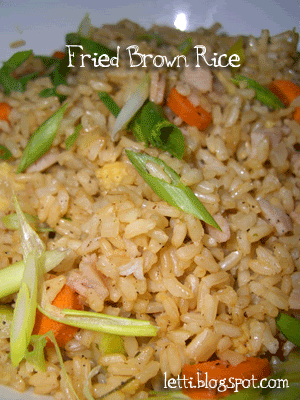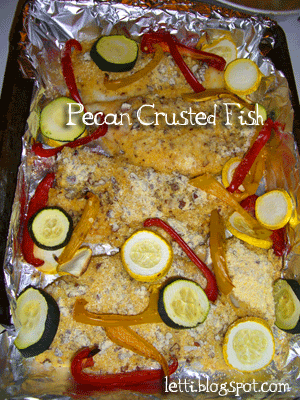 Genesis 1:29
And God said: Behold I have given you every herb bearing seed, which is upon the face of all the earth, and every tree, in the which is the fruit of a tree yielding seed; to you it shall be for meat.