It's that time of year again,
when us of the "
electrifying personality
" types go through the pain and agony of the dreaded static electricity phenomenon.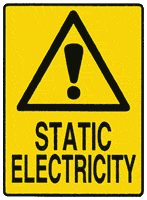 As if it is not bad enough to be shocked by
shopping carts
(
I have since begged anyone I go shopping with to PLEASE, for the love of everything good, handle the carts
),
refrigerators
at the grocery store (
if only there was a way for milk not to have to be in those things
),
car door handles
(
can't expect everyone to be chivalrous EVERY time and open the door for you
) ,
OTHER PEOPL
E (
poor David
),
cats
(
they look at me like, WTH?
), etc etc the list goes on...
Recently David and I were shopping at Ross' and I tried on a pretty cute looking black vest with faux fur, and made the horrible mistake of not looking at what it was made of first.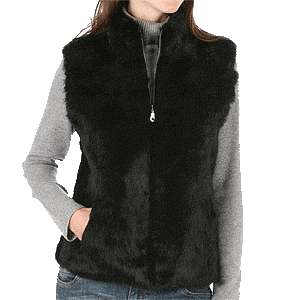 It seemed pretty innocent when I put it on but then I decided when I looked in the mirror that I didn't quite like it on me.
Maybe that's what made it
mad,
because as I was taking it off, there were these loud
SNAP CRACKLE POP
sounds and man, I was zapped with every movement I made, on every part of my upper torso and neck. I literally had to scream at David, "
GET IT OFF OF ME!!!!
" and then just hurl it as far away from me as was humanly possible once the offending vest was off. I'm sure the casual observer could have seen sparks flying in all directions.
And I thought getting zapped by the shopping cart was bad.
2 Samuel 22:13
Out of the brightness of his presence
bolts of lightning blazed forth.

:P