Thursdays are always a little busier
just because I have to start cooking much earlier in the day ( while tending to everything else ) to make the 5.15pm dinner time over at my FIL's for Letti Thursday. Yesterday I had to start cooking way earlier so that I could finish by 1pm. Jaxon had an appointment at the pediatrician's for his second H1N1 shot and we had some stale duck bread that was just calling out to be fed to the ducks. I forgot to take some pics of the food, but here's the rest of the day.
Jaxon the co-chef playing with some of my cooking utensils and trying to watch Daddy make his morning coffee
Nestled in mummy's jacket, waiting for daddy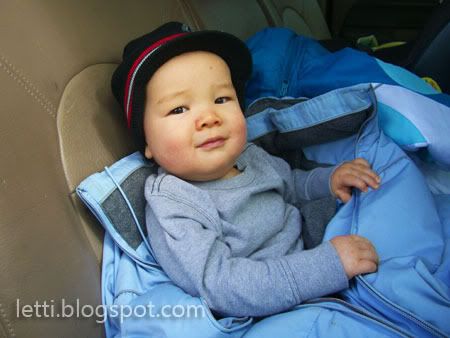 Waiting for the nurse to come give him his shot ( eekus ) He cried for only a couple of seconds, but was a little bit cranky the rest of the afternoon. Thank God by night time, he was back to his normal self
Watching Daddy toss bread to the ducks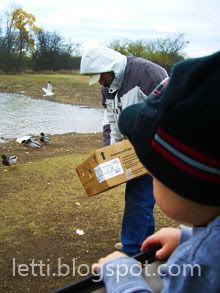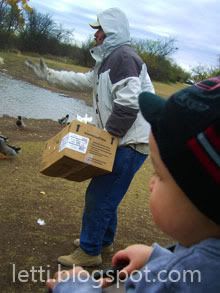 "Look Mummy, DUCKS!"