We went to the post office today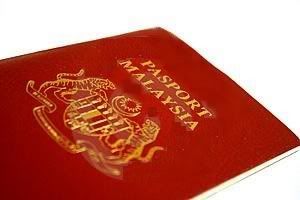 to pick up my
Malaysian passport
. It took about 2 months to get it renewed, which was way less than the estimated 3 - 6 months, due to having to be sent off to Malaysia, and being a "
biometric passport
".
We immediately went over to the
Social Security
Office to apply for a social security number/card. If all goes well, we'll be getting that in the mail in a couple of weeks. Phew. I know it's been a long time coming, but we had problems with the green card etc etc. Praise the Lord, everything's falling into place now. Yay!!!!!!