The 9th day of Chinese New Year....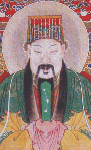 has been seen as the most important day to the Hokkien ( a.k.a Fujian - a province in China; also a chinese dialect ) people as it was on this day that the entire clan of Hokkiens were spared from being massacred.

The story goes that a long time ago, another ethnic group attempted to kill all the Fujian Chinese causing them to flee into a forest of sugarcanes, hiding there until the 8th day of Chinese New Year when their enemies had gone.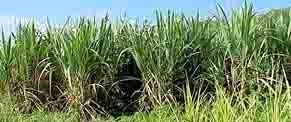 On the 9th day of the Chinese New year, they went home and re-celebrated their Chinese New year. Preparations begin on the morning of the 8th day, by buying all the essential items needed for the celebration – sugar cane stalks, roasted pigs, cooked meats and fruits which will be laid out in front of the houses as offering. At the stroke of midnight, they give thanks to the Jade Emperor, also known as the God of Heaven.

Firecrackers are let off and the night sky is ablaze with fireworks. Businessmen of the Hokkien community take the festival quite seriously – their bountiful offerings are both for thanksgiving and in anticipation of a prosperous year ahead.
Although I'm hokkien, I don't celebrate this anymore, but I just thought I'd share some of my heritage