David got me a car.
I keep insisting it is The Family Car, but have yet to fully convince him of it. :)
It's a 2007 Yukon XL SLT (
I had to get him to explain what all that meant - basically it means it is the long version with nicer "trim"
) that came all the way from IDAHO.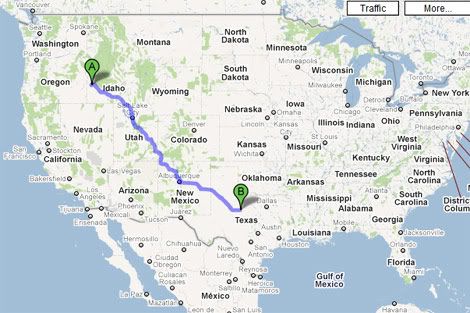 I know.
He keeps apologizing for it being maroon, but I think it's pretty cool. He researched it for a long time. It had to fulfill a bunch of criteria, eg : extensive safety features, cargo space, towing capacity ( for our
airstream
), second row bench seat ( for the baby's car seat to go in the middle seat ), 4 wheel/2 wheel REAR wheel drive/all wheel drive ( I had to learn what all that meant as well ) etc etc etc.
My poor hubs racked his brain over it for weeks on end, and finally found this car
in Idaho
. AND it had very low mileage on it, with only 1 owner, for a reasonable price.
It arrived yesterday while we were at
Taco Tuesday
, and so David and Lin went off to get it from the
transport
guy.
It seats up to 8 people, with great storage/cargo space.
The Exterior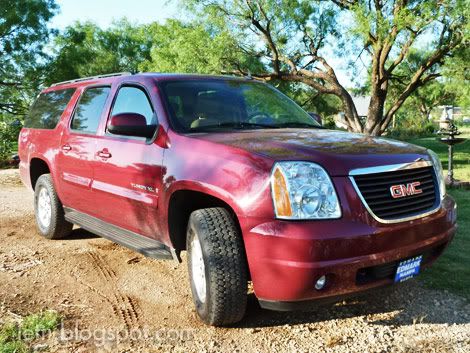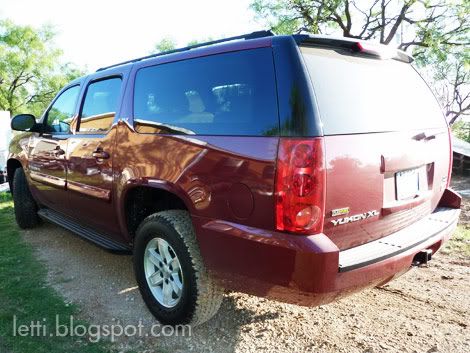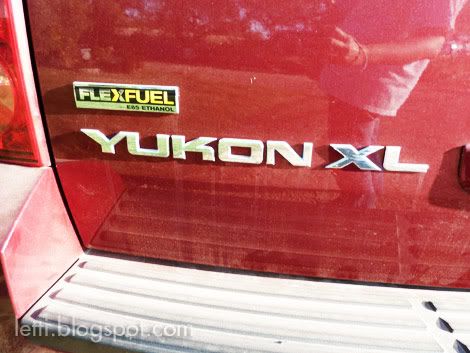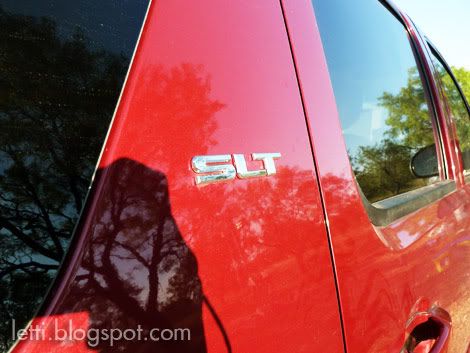 The Interior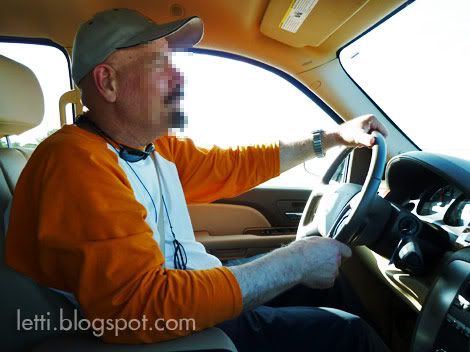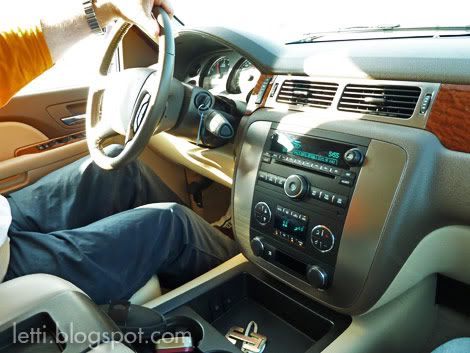 I like that it's got rear controls for some stuff
And that Jaxon gets his own air/heat in the back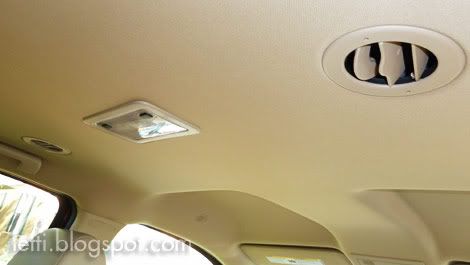 "wow, there's a lot of space back there, mummy"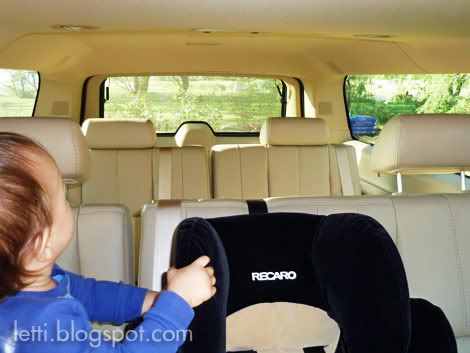 "everybody was Kung Fu fighting..."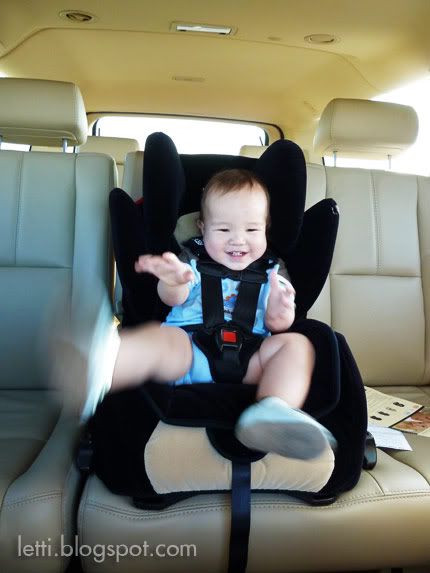 I know, it's quite large and long, and driving it will take some getting used to, but thank God, parallel parking is a rarity here, and we will be going down the road with hubby knowing "that both his babies are as safe as can be".
:)