You couldn't tell, other than by the oppressive humidity in the air, that we have just had over 2 weeks of daily, constant rain. Right now it is scorching hot with temperatures reaching close to 100, and we would probably welcome a little bit of a rain shower here and there :)
A couple of weeks ago, we decided to go take a look at how Lake McCarty was doing, as a bunch of lakes in the area were almost or right at 100% full.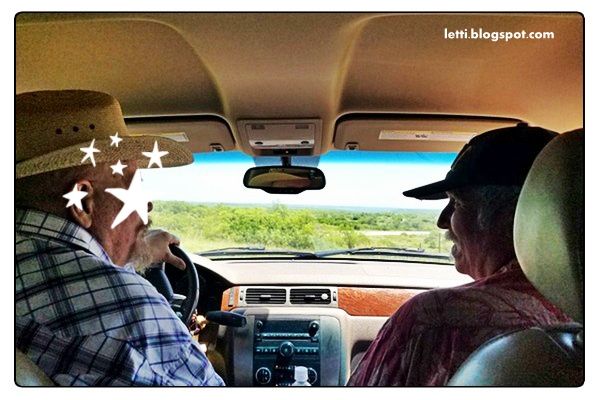 Uncle Lin joined us as he had never been there before, and it was amazing to see how some roads that had dips or were in lower-lying areas had water standing or flowing slowly past.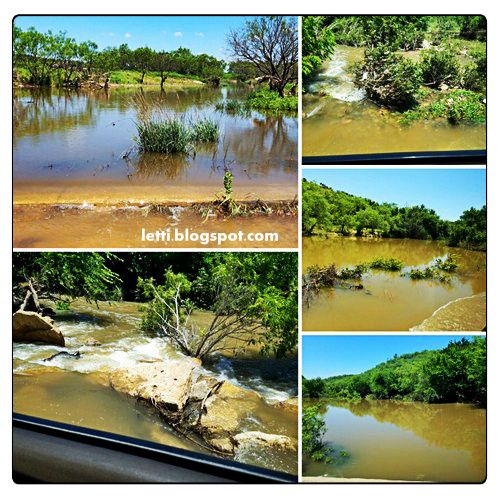 After a short drive, we finally made it to Lake McCarty, but unfortunately, the beach part which we had been to several times before, had been fenced off. :( The last time we had been there was a
couple of years ago
, so Jaxon couldn't remember much of it, and Uncle Lin had never seen it.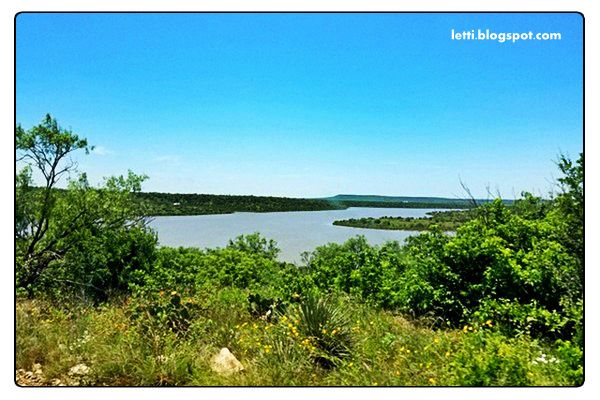 We parked the car anyway, and found a different way down to the water, where there was some access to the water.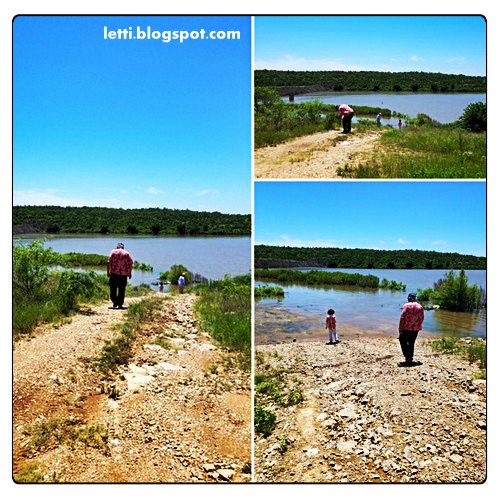 The hubs and Lin couldn't pass up a chance to skim some stones, and gave the little boy a few pointers on choosing the right type of rock and the finer wrist workings of this sport. :)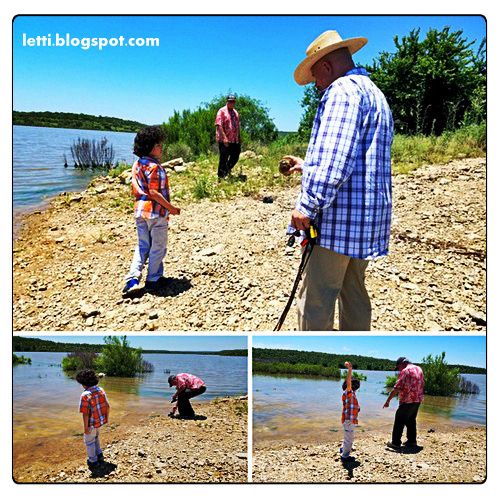 After a few minutes of working them different arm muscles, the little boy decided to do a little er, moss fishing.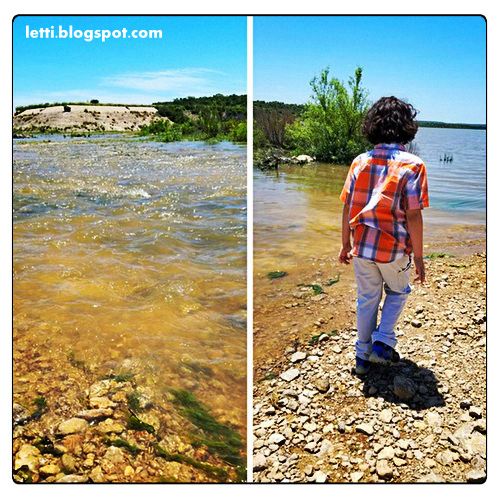 Don't let the face fool you. He thought that moss fishing was really fun.
On our way back, we bumped into a family who were catching minnows in a stream, and it turned out they were part of the owners who had put up the fence to the beach, citing "unwanted riff-raff" as a reason. Okeee Dokee.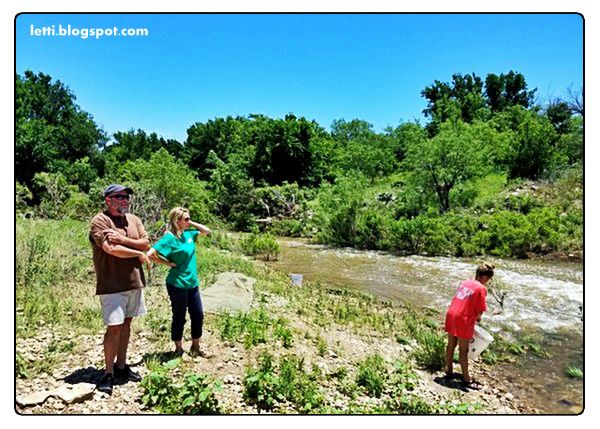 We stopped by the Shell Station at Albany for a bathroom break, and yes, there are convenience stores in our area that have taxidermied animal heads mounted on the walls. Hoy.
We are kid of nostalgic about this particular gas station/convenience store, because
we once ate here with Grandad
, when we were on one of our many excursions with him.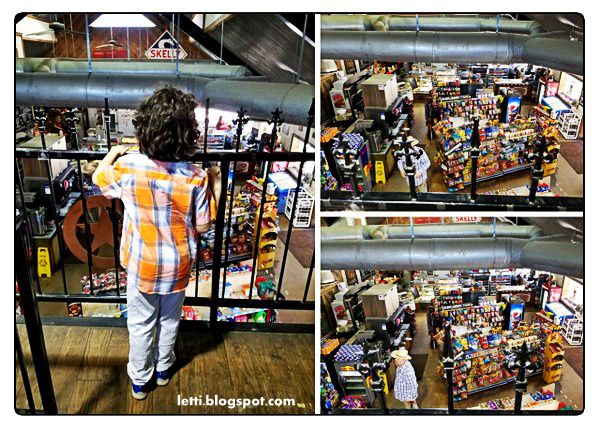 So I took the little boy "upstairs" to get a better view of the whole store, and boy, we were treated in spades with the "hot air rises" phenomenon.
Hopefully we'll have more frequent excursions and that I will manage to keep up with my blogging as well