I wish we had more time
to browse the
sale
that was held at the
Civic Center
. We were in between appointments and so had very little time.
Of course I made a beeline for children's books. In between not having enough time and having to tend to a 14 1/2 month old who was NOT going to be confined to his stroller, it was all I could do to just scan through stuff amidst the throngs of people and grab a few items.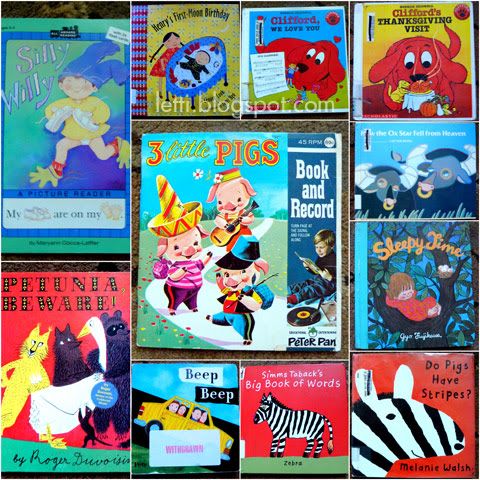 All those books cost me about 5 dollars. They stacked the books up and counted by height. It was $ 1.25 per inch, if I remember correctly.
I'll be looking forward to next year's sale for sure. Hopefully we'll have all the time in the world to browse, and with a cooperative toddler too :)