Moon Cakes
The
Mid Autumn Festival
was last week, and my brother was so sweet to call me up and ask me if I could find any mooncakes in Abilene. Previously I was able to get some at the Filipino Store, but they had changed management since, and I didn't see any there this year.
ANYWAY, these came in the mail a couple of days ago .. AWWWW Thank you Carter!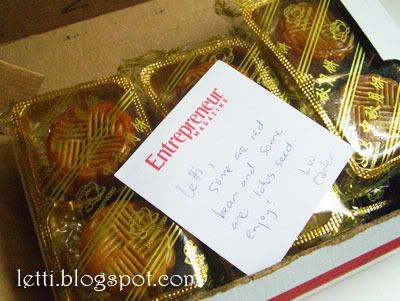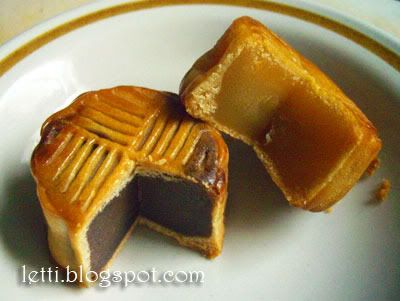 David tried some and even had seconds! He likened them to
fig newtons
"with a milder taste".