Abilene Zoological Gardens
A couple of weeks ago, before the freaky cold front and 3 days of seemingly continuous rain, we had some glorious days. It was then that we decided to visit the Zoo. I'd been there several times with Cindy and her grandchildren, but David and Jaxon hadn't.
We usually try to call ahead and ask the different places we go if they have a wheelchair available for Grandad. David would push Grandad along, and I would push Jaxon around in his stroller.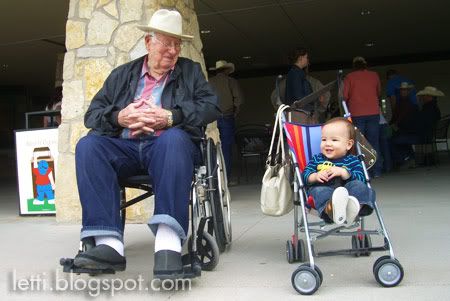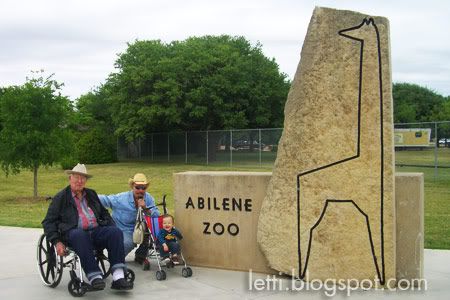 3 Generations of Woods men.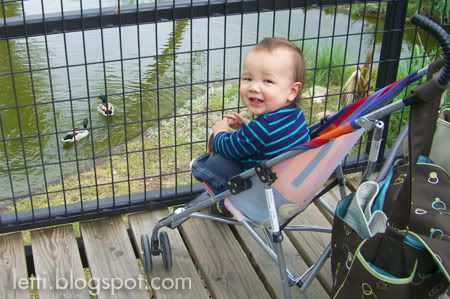 The ducks are lovely, but I think I'm only here to act as counter-weight for mummy's heavy purse and diaper bag.
They had a bridge over the giraffes so that you could stop above the giraffes and feed them. Very cool.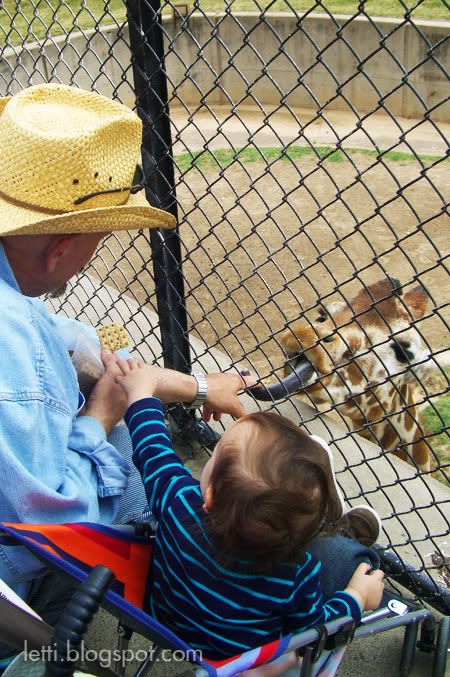 David : ewwwwwwww.
Jaxon : GIMME CRACKER!!!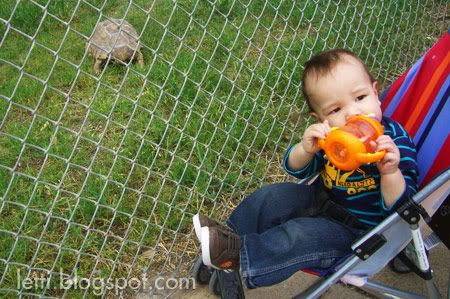 You're not getting any of my good water, tortoise. I'm not going to be intimidated by your steely stare.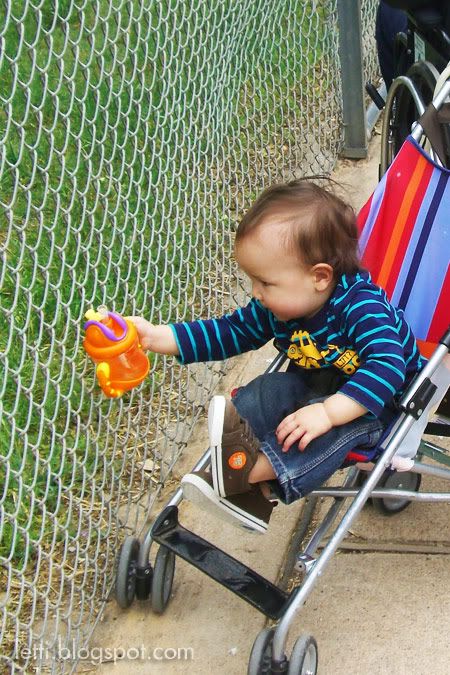 On the other hand, you DO look kinda thirsty, tortoise. Your skin's all wrinkly and whatnot. Fancy a sip?
Then we came to some fish that stubbornly refused to acknowledge that they couldn't breathe air, and refused to stay below the surface of the lake.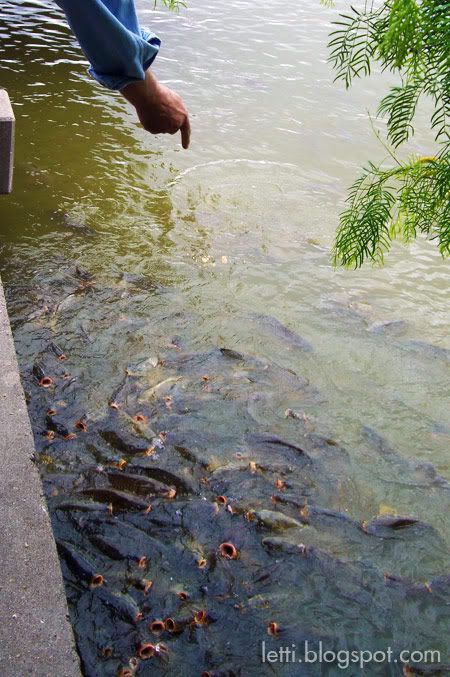 David : Man, that's freaky looking.
Fishies : GULP GULP FEED US GLOP GLOP SPLISH SPLASH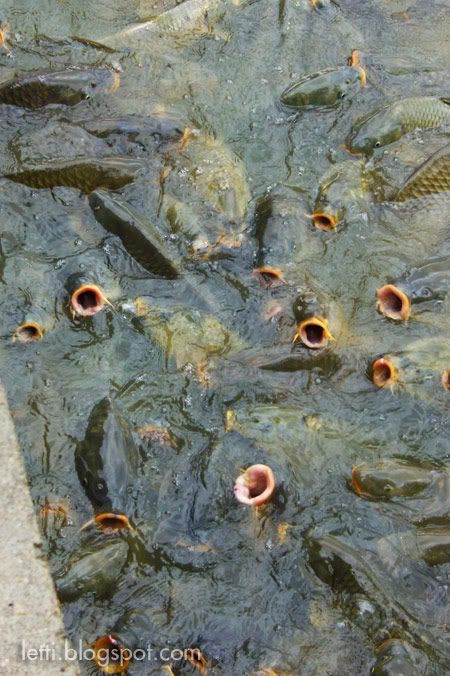 Part of the Zoo was fenced off due to construction, so there were exhibits that we did not manage to see. Jaxon did get to see Lions and Tigers and Bears though, along with a bunch of monkeys, zebras, bison and lots more.
I'm glad we have a zoo in town. We'll be back for sure.